Chui says no date yet for 24-hour land-border checkpoints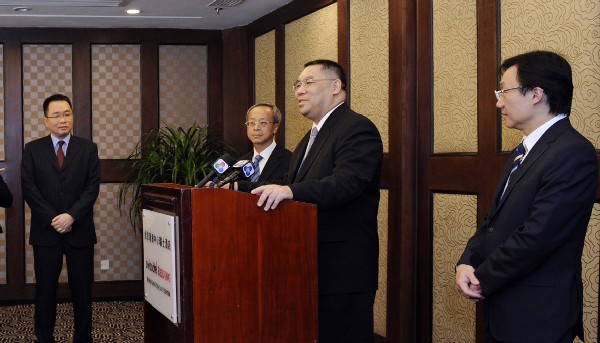 Chief Executive Fernando Chui Sai On said in Beijing Monday that there was still no concrete date for the launch of 24-hour immigration and customs land-border checkpoints between Macau and Guangdong, The Macau Post Daily reports today.
However, Chui said that for the time being the operating hours of the present checkpoints would be extended.
Currently, the Barrier Gate Macau-Gongbei checkpoint is closed between midnight and 7 a.m., while the Cotai-Hengqin Lotus Flower Bridge checkpoint is limited to daytime operations.
Macau's ferry links with Hong Kong run around the clock.
Chui made the remarks in a press briefing after talks with central government officials in the capital, namely Public Security Minister Meng Jianzhu, General Administration of Quality Supervision, Inspection and Quarantine (AQSIQ) Director Zhi Shuping, General Administration of China Customs Director Yu Guangzhou, and Vice Commerce Minister Zhong Shan.
The talks focused on Macau's plans to build a cross-border pedestrian bridge over Duck Channel and the import of farm products from the mainland.
Chui said that the officials reacted positively to the border crossing project, adding that the local government was awaiting the central government's formal approval following a feasibility study, after which it could get off the ground.
Chui and his entourage, who arrived in Beijing on Sunday, are scheduled to return to Macau today.(macaunews)