Chui pledges 'harmonious development'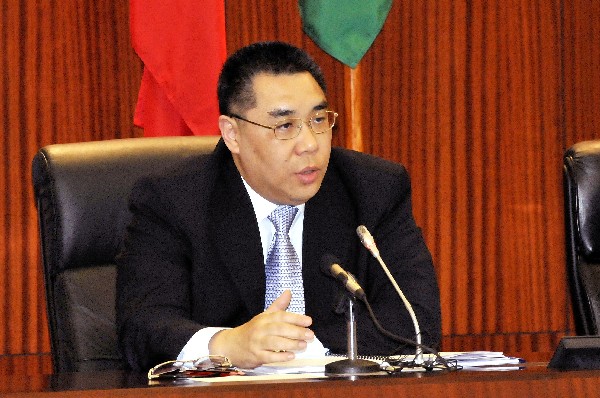 Macau, China, 3 Dec -Chief Executive Fernando Chui Sai On has promised in his New Year's speech that his government will continue to promote "harmonious development between civil society and the economy."
Chui also said in his address that his government would continue to strive to diversify Macau 's economy and do its best to raise residents' quality of life.
The chief executive, who will make an official visit to the EU headquarters in Brussels next week, also promised to improve the government's social security system and strengthen official measures to support the underprivileged,The Macau Post Daily reports today.
Chui further pledged to improve public transport, environmental protection, energy conservation and housing conditions.
The chief executive also promised to promote political development and science-based policy making. He also said his government was determined to ensure that as many residents as possible would benefit from the fruit of economic development.
Chui also underlined the values of self-improvement, tolerance, solidarity, patriotism and communal harmony.
The head of government described 2011 as an "unforgettable year full of challenges." (MacauNews/Politics)