China to start picking pandas as gift for Macau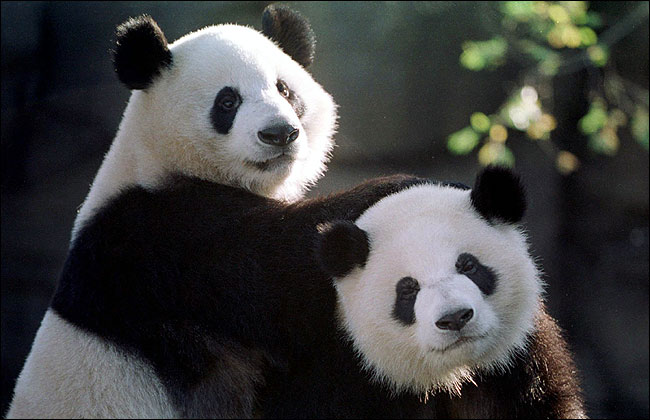 Macau, China, 8 Apr – The Chinese authorities has set up a panel of nine experts to pick a pair of pandas as gift for Macau, according to Xinhua News Agency.
The panel will draw up standards for the panda selection in terms of age, physical condition, behavior and psychology, appearance and genetic factors, according to a meeting held last week in Chengdu, capital of southwest China's Sichuan Province, hometown of the endangered species.
"The experts will select a pair of pandas that are healthy and lovely and meet the technical standards", according to the meeting.
The pair of pandas to be sent to Macau will be picked among those raised in the Chengdu Giant Panda Breeding and Research Base.
It is not known when they will be sent to Macao.
The Chinese central government decided to send a pair of pandas to Macau on Dec. 19 last year, in a move to celebrate the 10th anniversary of the Macau Special Administrative Region.
The decision was announced by Chinese Presidente Hu Jintao during the visit to Macau to commemorate the date.
Giant pandas, are among the world's most endangered animals.
About 1,600 giant pandas live in China's wild, mostly in Sichuan and the northwestern provinces of Shaanxi and Gansu.
Another 290 are in captive-breeding programs worldwide.
The Macau government recently set up a committee to study the location for the pandas and the Seac Pai Van Garden in the Coloane island was seen as the most appropriate place.
(MacauNews)