Chief Executive praises Portuguese and Macanese communities
Chief Executive praises Portuguese and Macanese communities

Link copied
Multiculturalism and cooperation commended on Portugal's National Day, as Consul General commends vaccination programme.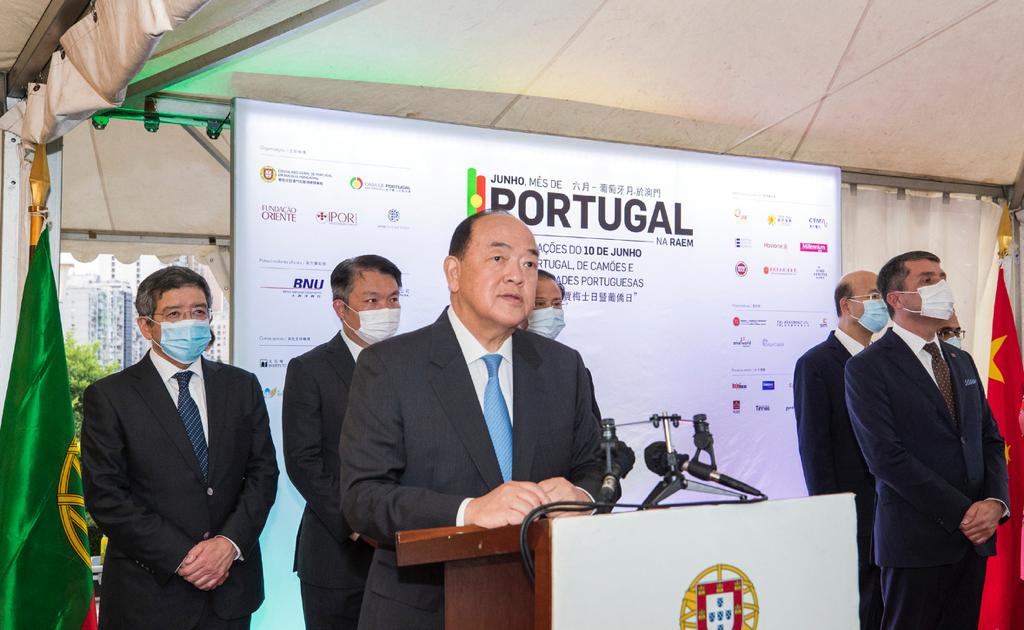 Macao's Chief Executive has praised the city's Portuguese and Macanese communities for their help in fighting the pandemic.
Speaking Thursday at a celebration of Portugal National Day, Ho Iat Seng expressed his appreciation. "I want to express my appreciation for the Portuguese who live here and the Macanese who, in joining efforts, have contributed strongly to the prevention and fight against the pandemic," he told residents who had gathered to celebrate Portugal's National Day on Thursday.
Ho, who was making his first appearance at the National Day celebrations, said that both Portuguese and Macanese enriched the multiculturalism of Macao and noted that the relationship between Portugal and Macao rests on "good cooperation" in areas such as the economy, justice, tourism and education.
Consul General of Portugal in Macao Paulo Cunha Alves appealed to members of the Portuguese community to join the city's vaccination campaigns.
"We must resist the desire to travel and continue to comply with rules and advice from health authorities so that we can all overcome this pandemic," he said.
Cunha Alves stressed that the vaccination is needed to allow for a return to "the basic normality" of the lives of the Portuguese and the local community.