Chief Executive of Macau to visit Portugal in mid June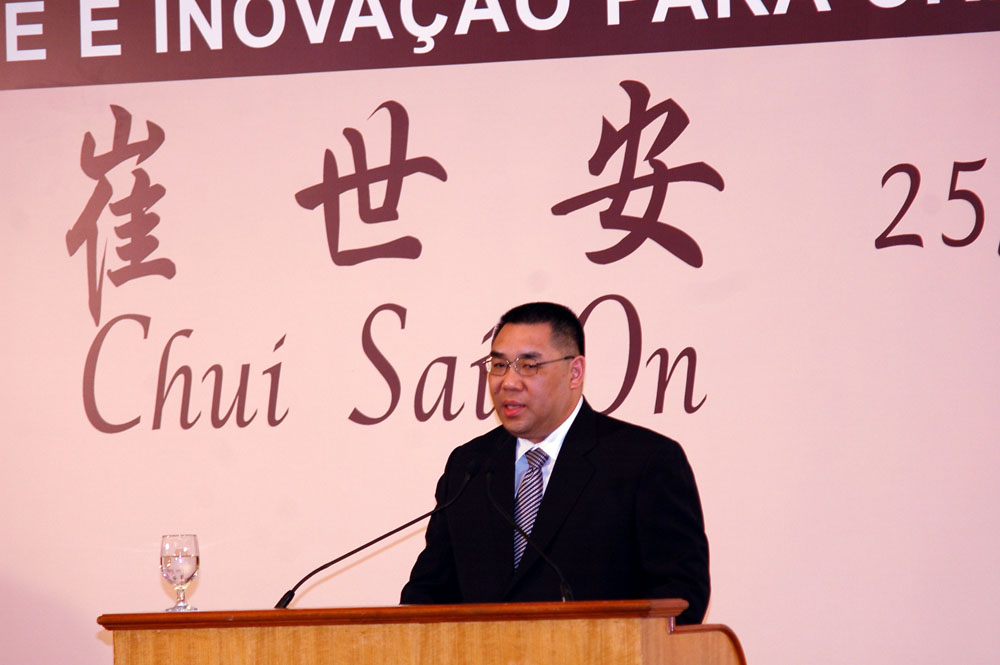 Macau, China, 10 May – The Chief Executive of Macau, Fernando Chui Sai On will pay an official visit Portugal 17-23 June, according to the Portuguese press in Macau.
The Secretary for Economy and Finance, Francis Tam and the Secretary for Social Affairs and Culture, Cheong U accompany the Chief Executive in his visit.
Chui Sai On will have meetings with President of the Republic of Portugal, Cavaco e Silva and Prime Minister Jose Socrates.
This is the first Chui visit abroad since being appointed Chief Executive of Macau on December 20, 2009.
The delegation of the Chief Executive includes business men and representatives of the Macao Legislative Assembly.
(MacauNews)