Chief Executive Ho Iat Seng sets out vision for better government
Chief Executive Ho Iat Seng sets out vision for better government

Link copied
Wide-ranging plan includes speeding up economic diversification, enhancing digital public services, battling Covid-19 and boosting Hengqin's development.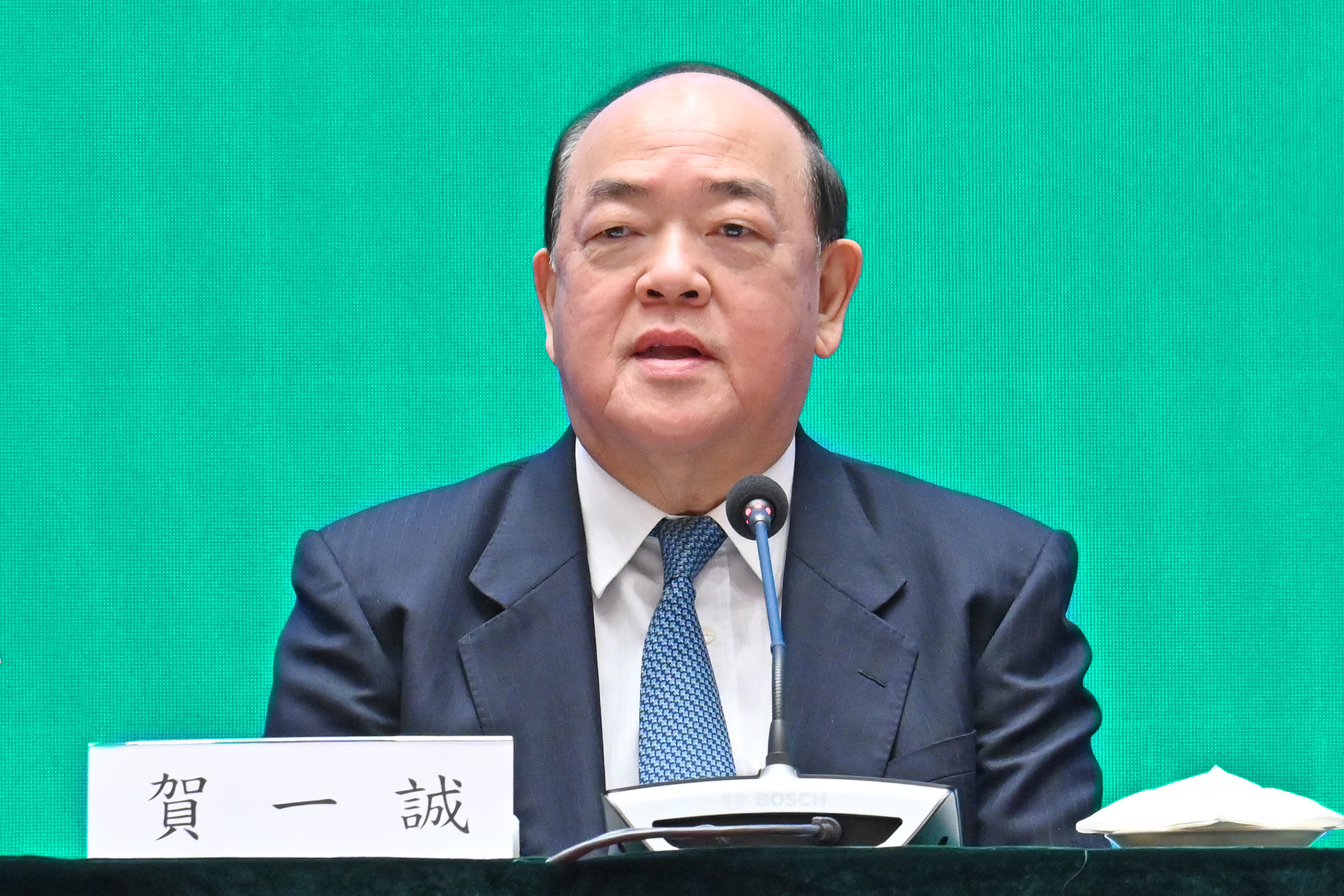 Chief Executive Ho Iat Seng has laid out a four-point plan to make the government's operations more efficient.
Ho addressed some 280 officials including the government's principal officers during a specially convened exchange session on Saturday at the China-Portuguese-speaking Countries Commercial and Trade Service Platform Complex.
The Chief Executive said that over his first two years in office, the government had enhanced its ability to think strategically, while public administration services had pressed ahead with work linked to promoting economic diversification.
The main message of Ho's speech centred on four key strategies which he said would optimise the government's work in future.
Firstly, to make every effort to speed up the city's economic diversification, and to continue to battle against the pandemic.
Secondly, to optimise social and livelihood-related work, and enhance digital public services.
Thirdly, to promote the development of the Guangdong-Macao Intensive Cooperation Zone in Hengqin, and engage Macao in the country's overall development.
And lastly, to enhance the quality of governance and promote coordinated planning of legislation.
This would be a crucial period for Macao to grasp the opportunities arising from the country's development, added Ho.