Chief Executive defends Macao's judicial independence and impartiality
Chief Executive defends Macao's judicial independence and impartiality

Link copied
Ho Iat Seng notes summer pandemic outbreak slowed down Macao's economic recovery and deeply affected population.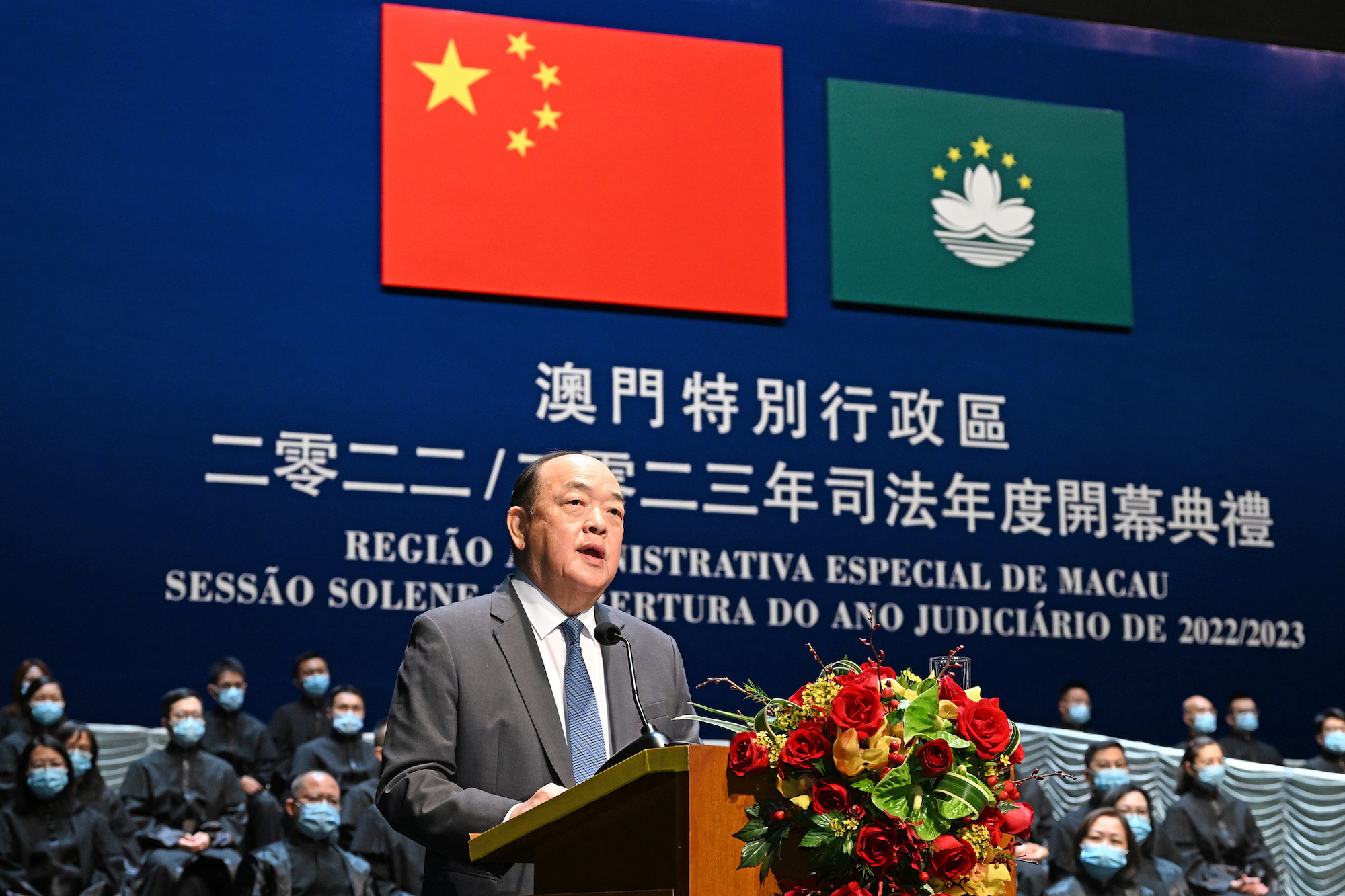 The Chief Executive said at the opening of the Judicial Year that Macao has "unwaveringly" defended judicial independence and impartiality.
Ho Iat Seng declared that judicial bodies have exercised judicial power with "independence", upheld the rule of law, and protected the rights and legitimate interests of residents.
Ho said that the judiciary has contributed to ensuring the successful application of the principles of 'One Country, Two Systems' and "Macao governed by its people" with a high degree of autonomy.
He added that the defence of the state's sovereignty, security and development interests are the supreme principle of the 'One Country, Two Systems' model. He emphasised that the stronger the "one country", the more evident the advantages of the "two systems" would be.
Speaking at the opening of the Judicial Year, Ho Iat Seng noted that 2022 was the year that brought the most impact to Macao since the beginning of the pandemic. The June outbreak "seriously caused the slowdown of the recovery process of Macao's economy, and deeply affected all social sectors and the local population".
The Chief Executive also said that in recent years the international situation had been volatile and complex, and the security situation in Macao had tended to worsen, making it "imperative to strengthen the system and capacity for safeguarding national security".
In his view, "to resolutely prevent and deter interference and sabotage by external forces and to firmly safeguard the security and stability of the country and Macao are the joint responsibilities of the government and the judiciary".
The Chief Executive also said that defending judicial justice and promoting the progress of the rule of law requires the "joint efforts of the judiciary and legal sectors", TDM reported.