Chief Executive Chui vows to help local social services tackle manpower shortage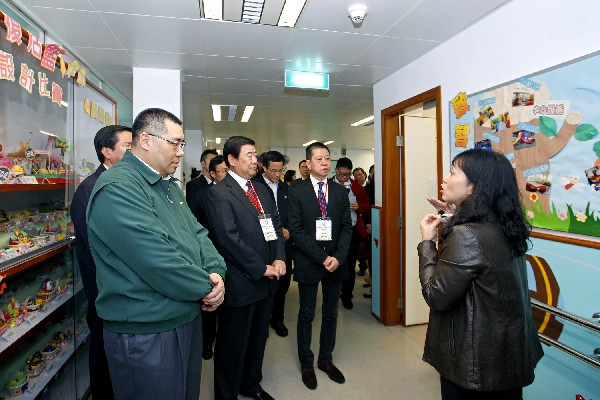 Macau, China, 24 Feb – Chief Executive Fernando Chui Sai On said Thursday that his government would study allowing local social service providers to hire non-local professionals for the care of the elderly to fill manpower shortages.
He made the vow during a meeting with the members of the government-appointed Senior Citizens Affairs Committee and Social Services Council at the Tourism Activities Centre (CAT) in Zape.
The Senior Citizen Affairs Committee, which was set up in 2007, comprises 11 government and 13 non-government representatives from private social service providers; while the Social Service Council, established in 2003, comprises eight government representatives and a dozen representatives from private social service providers.
About 20 non-government members from the two bodies were present at the meeting, and 13 of them expressed their opinions on services related to senior citizens and underprivileged families.
Before the meeting Chui and members of the two bodies, accompanied by Secretary for Social Affairs and Culture Cheong U and other senior officials, visited two private social service facilities – the Lok Ieong Senior Citizens Day Care Centre in Fai Chi Kei and the Kay Chy Child Development Centre on Guia Hill.
According to The Macau Post Daily, during the hour-long meeting, members of both bodies called for the government to be more concerned about the lack of manpower faced by local social service providers, especially professionals such as social workers and nurses.
Chui acknowledged that there was a shortage of manpower, especially professionals looking after the needs of senior citizens.
"The government will enhance the training for employees working in the social service sector… the government will study the feasibility of allowing non-local professionals in fields related to the care of senior citizens to work in Macau as long as local employees are not be impacted" he added.(macaunews/politics)