Chan pledges to make Macau government more efficient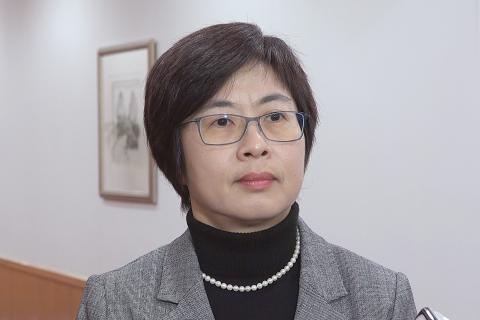 Secretary for Administration and Justice Sonia Chan Hoi Fan said that she and her staff would put every effort into making the government more efficient.
"In the year ahead, in order to implement the Special Administrative Region government's policy of strenghtening the economy, improving the wellbeing of residents and consolidating development, the administration and justice team will continue to make every effort to improve [the government's] administrative system and refine the legal system, as well as establish a clean and efficient civil service," Chan said. She also reaffirmed the government's goals of promoting e-government and reducing administrative costs.
Chan also pledged to draft plans for the second phase of the government's ongoing organisational restructuring process.
Concerning Macau's many consultative bodies, Chan said the government would improve their functions and operations.
Article 66 of the Macau Basic Law states: "The executive authorities of the Macau Special Administrative Region may, when necessary, establish advisory bodies". According to the government' official website, it runs 46 consultative bodies with around 1,100 seats.
Some local scholars have suggested that the government enlist more professionals into its advisory bodies while others have said that all such bodies should set up websites to enhance their transparency.
(macaunews/macaupost)