Bishop Lai awarded the Macau Silver Lotus medal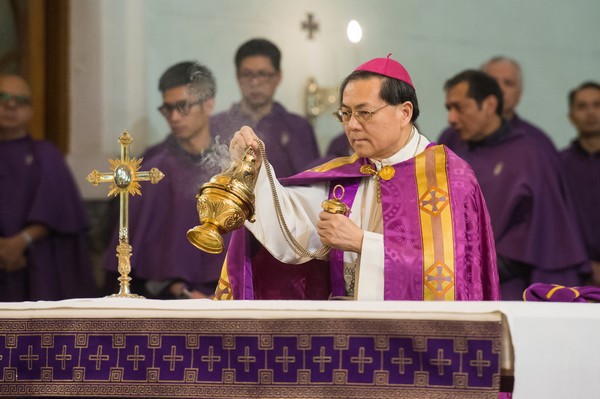 Roman Catholic Macau Diocese Bishop Jose Lai Hung Seng has been awarded the city's third highest decoration of honour, the Silver Lotus.
According to this year's honours list, three former policy secretaries – Florinda Chan Lai Man, Tam Pak Yuen and Cheong Kuoc Va – and former unitary police service chief Jose Proença Branco were awarded the Gold Lotus decoration.
Macau's highest decoration, the Grand Lotus, was not awarded this year.
Legislator-cum-businessman Chan Meng Kam was awarded the Silver Lotus medal. Chan is also a member of the Executive Council, the government's top advisory body.
A total of 63 decorations, medals and certificates of merit were bestowed on individuals and public and private entities this time, such as the public hospital's psychiatric team, state-owned trading company Nam Kwong, airport operator CAM, the Plaza and Federal restaurants, Macau Catholic Schools Association, Macau Association of Banks, synchronised swimming team, retired civil servant Rita Santos, Hospital Authority of Hong Kong, swimming team of the University of Macau, and underwater robot team of Pui Ching Middle School.
The awards ceremony will be held next month.
(macaunews/macaupost)