Anti-graft chief urges government to manage Macau's land better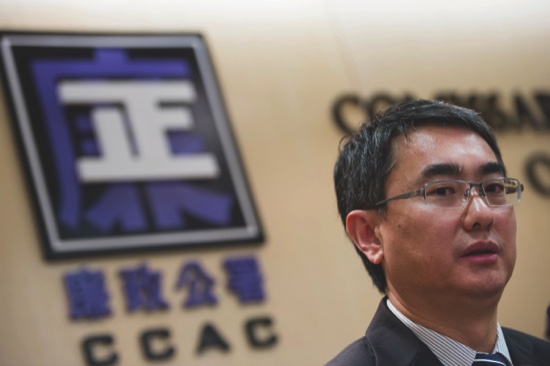 Commissioner Against Corruption Cheong Weng Chon said on Monday that how to manage and use the city's land resources better had been repeatedly addressed in his commission's reports on land issues.
Cheong made the remarks after attending a reception hosted by the People's Liberation Army (PLA) garrison in Macau to celebrate its 89th anniversary. Cheong was a guest at the event.
Asked by reporters about follow-up investigations on the high-profile land swap case involving the former Iec Long Firecracker Factory in Taipa, Cheong said that any case under investigation by the Commission Against Corruption (CCAC) must be kept confidential.
The CCAC announced in a report last month that the land swap involving the former factory was deemed invalid.
Cheong also said the city's land resources were scarce and valuable so the government should manage them in strict accordance with the law.
"No matter whether in the report about the Iec Long case or another report concerning 16 plots of land…the CCAC has always stressed in its reports [concerning land issues] that land resources are valuable… so the government and the related bureaus must manage them in line with the law and manage and use them better," Cheong said. (Macau News/ The Macau Post Daily)