19 Lists vie for 14 seats in autumn direct elections
19 Lists vie for 14 seats in autumn direct elections

Link copied
Electoral Affairs Commission confirms validity of all but one List, which failed to come up with the minimum number of nominations.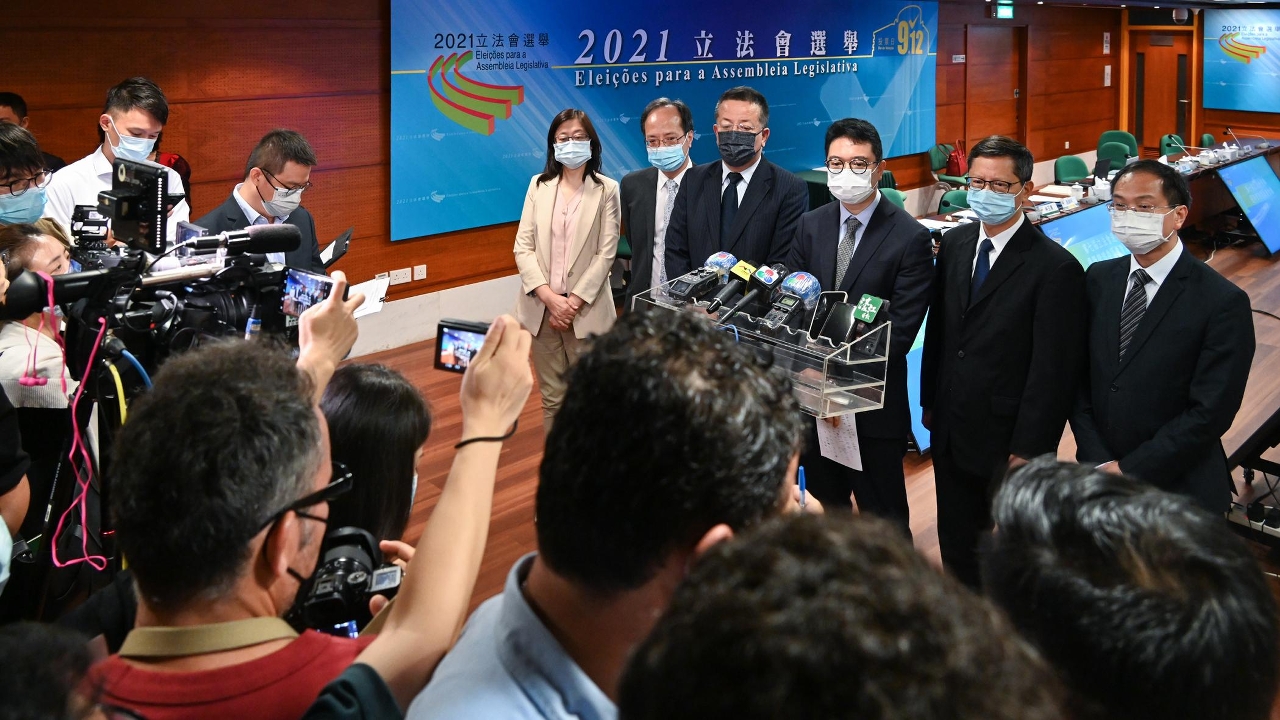 Nineteen out of 20 Lists for the direct legislative election on 12 September have been given the official thumbs-up.
Legislative Assembly Electoral Affairs Commission (CAEAL) President Tong Hio Fong said that the candidacy validity of one direct election List has not been confirmed because it had failed to submit at least 300 valid nominations by registered voters.
The 19 confirmed Lists are: 1) Macao Collective Energy aka Macao Development Power, 2) Alliance for a Happy Home, 3) Progress Promotion Union, 4) Macao Victory, 5) Union for Development, 6) Democratic Prosperous Macao Association, 7) New Macao Progressives, 8) Macao-Guangdong Union, 9) Civic Watch, 10) Power of Synergy, 11) Gaming New Macao, 12) Power of Political Thought, 13) Macao United Citizens Association, 14) New Macao Progressive Association, 15) New Hope, 16) Dialogue Power, 17) Platform for Youngsters, 18) Ou Mun Kong I ("Macao Righteousness"), and 19) Macao Basic Law Promotion Alliance.
The 19 Lists are vying for 14 directly-elected seats in the 33-member legislature.
Each direct election List must have at least four and no more than 14 candidates, The Macau Post Daily reported.
In related news, the Progress Promotion Union electoral List has submitted its list of candidates and political platform to CAEAL.
The Progress Promotion Union List ran in the legislature's direct election four years ago, when its first-ranked candidate was elected – current lawmaker Alan Ho Ion Sang.
However, Ho will not run in the direct election this year.
The Progress Promotion Union electoral List comprises eight candidates. The List's number-one candidate is Leong Hong Sai, a civil engineer by profession. The List is the electoral group of the Macao General Union of Neighbourhood Associations, generally known as Kai Fong, its Cantonese name.