Macau corruption trial of Hong Kong tycoons may be adjourned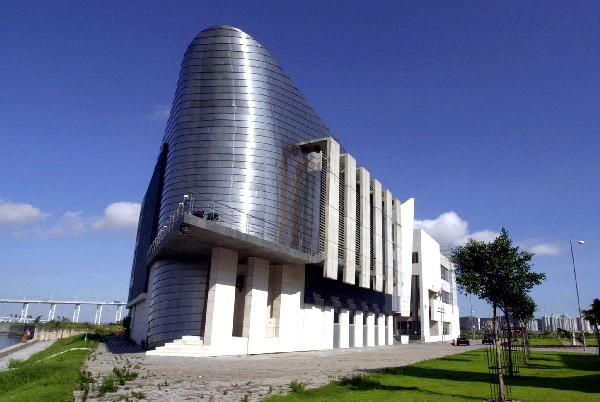 The corruption trial of Hong Kong tycoons Joseph Lau Luen-hung and Steven Lo Kit-sing, which is due to start on Monday in Macau, may be adjourned over pre-trial hitches and an "impossible" court schedule, accordant to todays South China Morning Post.
The two businessmen were charged for allegedly offering a HK$20 million bribe to Macau's former public works chief Ao Man-long to secure a land deal for a luxury property project.
Jorge Neto Valente, a veteran Macau barrister representing Lo, told the South China Morning Post he expected the Court of First Instance to adjourn the case on Monday as the prosecution had not disclosed all documents to the defence, and some important witnesses had not been informed or allowed to testify. Further, presiding judge Alice Costa is set to hear eight cases that morning, in 15-minute intervals.
"Eight scheduled trials in one morning is not possible," Valente said.
"The court is expected to postpone, if not all, at least some of them. I believe ours will be postponed.
"This is very unfair. This implies a waste of time … When everybody expects a postponement, the court should inform people to avoid wasting their time. This is very bad for justice," he said.
There would be six other defendants facing the court, and some would likely not show up on Monday, he added.
However, the court list in Macau judiciary's website showed that the trial would still go ahead at 9.15am on Monday.
Lau, chairman of Chinese Estates, and fellow tycoon Lo are accused of paying to advance the La Scala luxury residential project in 2005 – a deal that Macau's government recently voided. Ao, the public works chief, was sentenced to 29 years in May.
Valente said the court had not decided whether to allow a crucial defence witness to be deposed in a court overseas, where he resides, despite the defence making an application in July. Another important witness, a Macau government official, was not in the city at the moment, while at least four other witnesses had not been informed by the court that they would testify, Valente said.
The defence lawyer also said Costa, the judge, was said to be sick and had been on leave for the whole week.
It was not sure if she would appear in court on Monday, Valente said.
He speculated it would take at least two months before the trial resumes, depending on court schedule.
A Macau government spokesman said the administration had no information regarding the trial arrangement of the judiciary.
Valente, who also represented Chinese Estates in the case where the La Scala deal was invalidated, said it would submit documents to the Court of Second Instance today to appeal against the government's decision.(macaunews)