Casino CEO calls for gaming-industry seat in legislature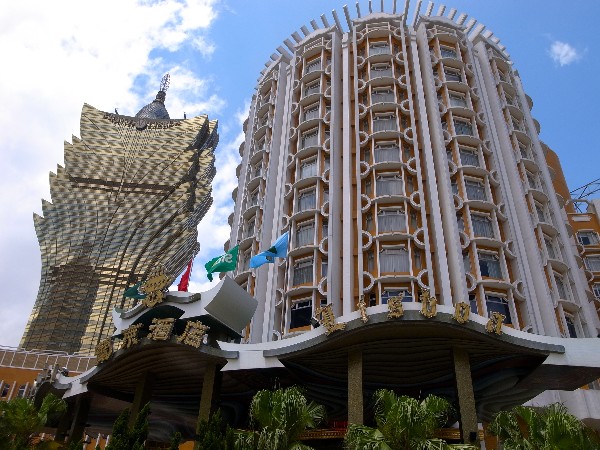 Sociedade de Jogos de Macau (SJM) Chief Executive Officer Ambrose So Shu Fai said Monday he agreed with the view that the gaming sector should have its own indirectly-elected seat in the Legislative Assembly.
He added that there should be a voice from the gaming sector in the legislature, The Macau Post Daily reports today.
SJM is Macau's biggest casino operator.
So made the remarks on the sidelines of a press conference for a forum on clean energy at his Ponto 16 casino-hotel complex.
Asked by reporters about his views on the suggestion from banker-cum-business community leader Stanley Au Chong Kit that the gaming sector should have an indirectly-elected seat in the legislature, So said, "Of course, I agree with Stanley Au's proposal that the gaming functional constituency should have a seat in the legislative council [sic]."
So referred to Au's suggestion to introduce Hong Kong-style functional constituency elections in Macau. Currently, the local legislature's indirect elections are based on business, labour, community and other associations.
So added, "As you know that the gaming sector provides very important economic support for Macau, I think we should have a voice in the legislative council."
Hong Kong's legislature is known as Legislative Council (LegCo). The local legislature is known as Legislative Assembly (AL).
He also said that there had been a consensus among the general public calling for an increase in the 300-member Chief Executive Election Committee and in the members of the legislature.
So was candidate in the 2005 direct Legislative Assembly election as a member of current legislator Angela Leong On Kei's team, who is the fourth wife of SJM founder Stanley Ho Hung-sun. So did not succeed in his election bid.
So pointed out that the National People Congress (NPC) has the final say over Macau's political development.
Au – a former lawmaker – suggested last week that Macau's indirect election system should be replaced by 13 "functional constituencies", including the bank, gaming and construction sectors.(macaunews)