Alexis Tam appointed spokesperson of the Macau government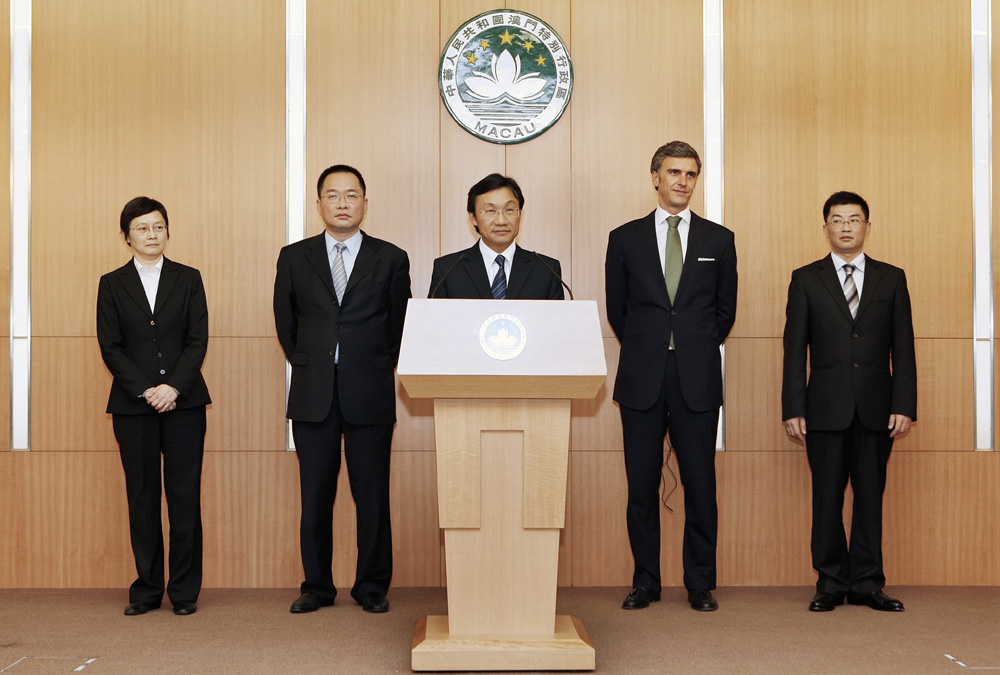 Macau, China, 25 Feb – Alexis Tam Chon Weng, chief-of-cabinet of Chief Executive Fernando Chui Sai On, has been appointed as top government spokesperson, according to the Official Gazette (BO) promulgated Wednesday.
The executive order also announced that Victor Chan Chi Peng, director of the Government Information Bureau (GCS), has become the assistant spokesperson.
The government gazetted on Monday the establishment of the new spokesperson office, with the aim of coordinating the government's information policies and ensuring smooth communication between government entities and the media, according to The Macau Post Daily.
"The establishment of the new position of government spokesperson actually involves [the creation of] a complete system, instead of just referring to a person or an individual," Tam said yesterday.
According to Tam, the spokesperson system will be divided into three levels.
Spokespeople are assigned to represent Macau's government as a whole, while principal officials, and bureau heads will also have individual information and public relations coordinators.
Tam said besides setting up strategies to communicate government information and coordinate government information policy, the government spokesperson could also represent the government at press conferences and be interviewed by the media.
Tam added that the information and public relations coordinators for the offices of the principal officials and bureau chiefs will help the media with their requests and arrange "suitable" government officials to answer their questions.
Tam stressed that the coordinators will be "prepared" to help the media round-the-clock, especially in the instance of a serious incident.
He also underlined that government officials would still be available to speak directly with the media.
(MacauNews)