About 80 pct of Macau residents 'under stress', survey finds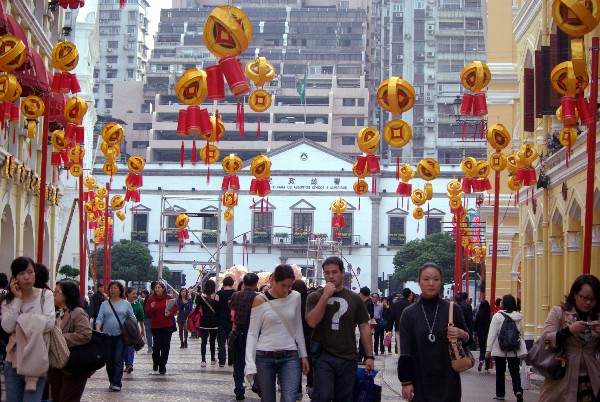 Macau, China, 14 Nov- About 80 percent of 966 local respondents think that they are under stress, according to the findings of a survey cited by The Macau Post Daily today.
About 22.5 percent thought they suffered from "high levels of stress", about 48.8 percent thought they were under "some stress" and nine percent thought they "suffered from a bit of stress", according to the findings of the survey aimed at understanding residents' rates of stress and problems caused by stress. .
According to the findings, released to the media Sunday by the Macau New Vision Association, which conducted the survey,  966 residents, aged at least 18, completed questionnaires with the help of a computer-assisted telephone interview (CATI) on October 7-8.
According to the survey, only about 19.5 percent of the respondents thought that they were "not stressed at all".
The survey said that the stress levels of residents were "relatively higher' than those in other countries and regions, while the city's pressure level came in eighth among 24 countries and regions.
Macau's stress level ranking was higher than in 16 countries and regions such as mainland China and Singapore but lower than in seven countries and regions such as India , Japan , South Korea , and Taiwan .
Asked about the sources of their pressure, most of the respondents chose work, accounting for 26.3 percent, while about 13.7 percent chose family and about 13 percent chose money. Other sources of stress included housing, education, and health.
The survey also found that respondents aged between 35 and 44 years felt "the most stress" and those aged 65 year or above felt "the least stress".
Local's problems associated with stress include disturbed sleep, loss of appetite, a negative attitude and depression. About eight percent of the respondents suffering from stress said that this was leading them to be "dissatisfied" with what they perceive as "unfairness" in civil society, according to the findings.
Asked in the survey how they ease their stress, most respondents said that they would choose to do something they liked, while some said that they would talk with the family or a friend, the survey found.
According to the findings, 38.7 percent of the respondents who chose to do something they liked to ease their stress, activities such as karaoke, sport, shopping and travel, were their top choices – karaoke visits being the preferred anti-stress activity.
Only about 1.4 percent said that they would speak to a psychologist about their stress.(MacauNews/Politics)