Legislator urges CE to establish Macau as int'l language training centre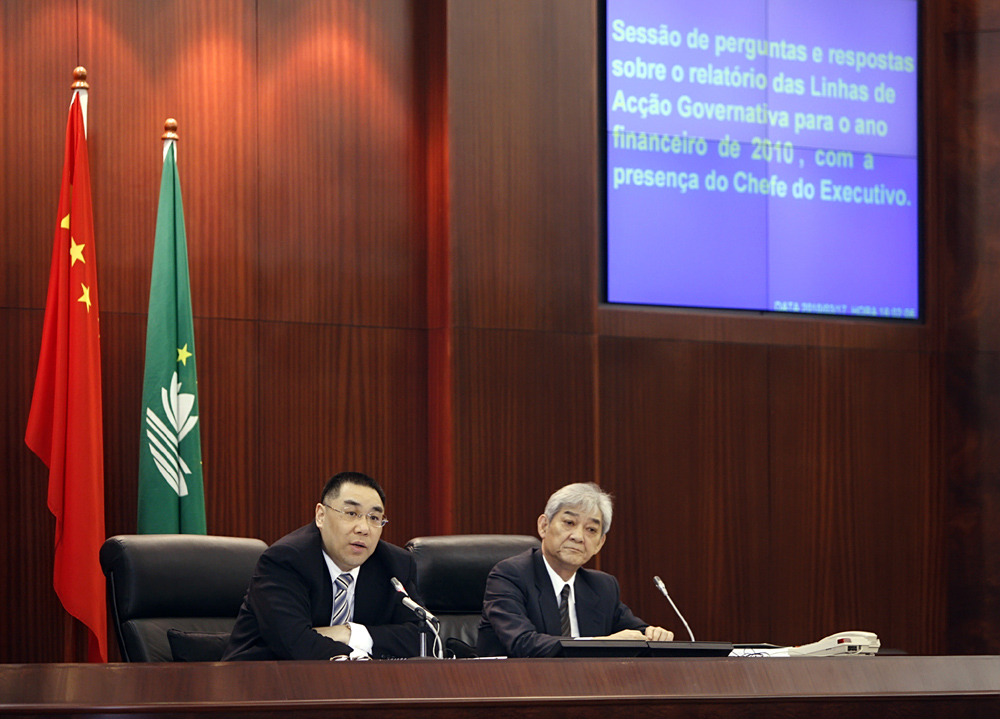 Macau, China, 18 Mar – Macau's Chief Executive Fernando Chui Sai On admitted Wednesday that it was possible to establish Macau as a learning centre for Portuguese, Putonghua and English.
Chui was replying to indirectly elected legislator Leonel Alberto Alves that urged the chief executive to establish Macau as an international language training centre, namely for Portuguese, Putonghua and English.
The chief executive added that "the main problem the city may face was the lack of students in some existing language programmes."
According to The Macau Post Daily Alves, made the suggestion during a question-and-answer session for Chui's policy address at the Legislative Assembly (AL).
"Due to the economic development in the city, English has become a common language in trade and the exhibition sector. Besides, Putonghua now also plays an important role in the world. More and more businesspeople and professionals can speak Putonghua fluently," he said.
Alves, a lawyer, who is seen as the de facto leader of the local Macanese community, also said that Macau had a very important role to play since it is the only Chinese city that provides a platform for Portuguese and Chinese exchanges.
The veteran lawmaker added that many residents are keen to join the translation profession.
To ensure Macau's position as an international city for cultural and business exchanges in the future, Alves stressed that it is now "necessary" to consolidate Macau's position as an international destination for language training, especially for the teaching of Putonghua.
(MacauNews)