Police bust pickpocketing racket preying on tourists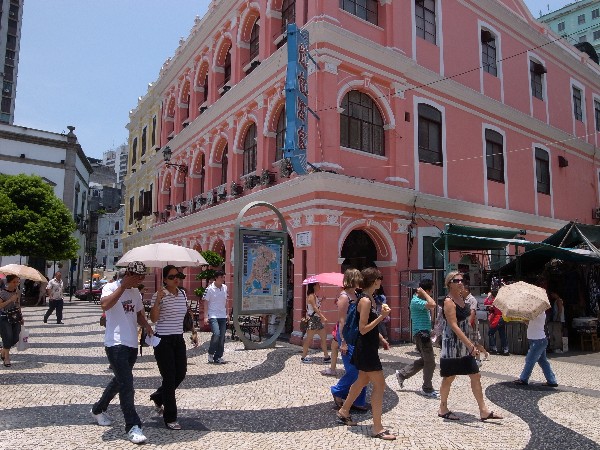 Macau, China, 7 Jun – The Public Security Police (PSP) announced Monday the arrest of 14 suspected pickpockets from the mainland allegedly involved in a legion of recent thefts in the city main thoroughfare, San Ma Lou, The Macau Post Daily reported today.
A PSP spokesperson said in a press conference that all the 14 male suspects were from Guangxi Zhuang Autonomous Region, aged from 20 to 40 years old. Six of them had illegally entered Macau and one was an overstayer. They others stayed legally in Macau .
The spokesperson said that the light-fingered suspects had been preying on residents during the Dragon Boat Festival at popular tourist spots, especially in the city's central thoroughfare popularly known as San Ma Lou (Avenida de Almeida Ribeiro) near Largo do Senado.
According to the spokesperson, police acted on a tip-off about the suspected pick-pocketing gang yesterday morning. All suspects were busted in two rooms of the Hou Kong budget hotel in the Inner Harbour area.
During the raid, three of the suspects leapt out of the window in an effort to escape arrest but were caught by waiting police officers in the street, the spokesperson said, adding that some officers were slightly wounded in the melee as some of the suspects resisted arrest.
The spokesperson said police believed that all of the members of the racket were apprehended.
All suspects denied being pickpockets, the spokesperson said, adding that the suspects would be transferred to the Public Prosecution (MP) for further investigation and possible arraignment on theft charges.(MacauNews/Politics)