Police nab Ugandan heroin swallower at airport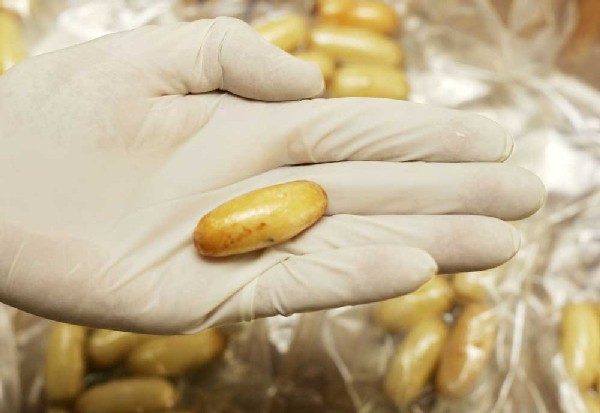 Macau, China, 12 Sept -The Judiciary Police (PJ) announced Sunday the arrest of a traveler from Uganda at Macau International Airport for smuggling 1,245.5 grammes of heroin in 66 capsules filled with the drug he had swallowed, with officers estimating the narcotics to have a street value of 1.3 million patacas, The Macau Post Daily reports today.
During a special press conference held at the PJ headquarters, a spokesperson identified the man by his surname as Joseph. The suspect was paraded before the media before the press conference. The 66 capsules were also shown to reporters.
According to the spokesperson, the 33-year suspect told police that he was a businessman who had stayed for a period of time in Hong Kong .
The spokesperson also said that police officers working at airport carried out a routine anti-drug operation on Friday afternoon.
While checking passengers who had arrived on a flight from Malaysia , the suspect was seen to be acting suspiciously while his passport was being checked by an immigration officer.
The PJ officers then asked the suspect to follow them into a room at the airport for further questioning. With the suspect's consent, the PJ officers checked the suspect with the newly installed X-ray fluoroscopy machine.
As "something" strange was found in the suspect's abdomen the police suspected that the man may have swallowed drugs, so later in the day the suspect was taken to the public Conde de Sao Januario Hospital Centre where it was confirmed after a second X-ray check that he had a large number of capsules in his stomach and intestines, the spokesperson said.
On Saturday, the suspect was formally arrested after excreting a total of 66 capsules filled with heroin at the hospital.(MacauNews/Politics)