Third Hong Kong Macau Co-operation high level meeting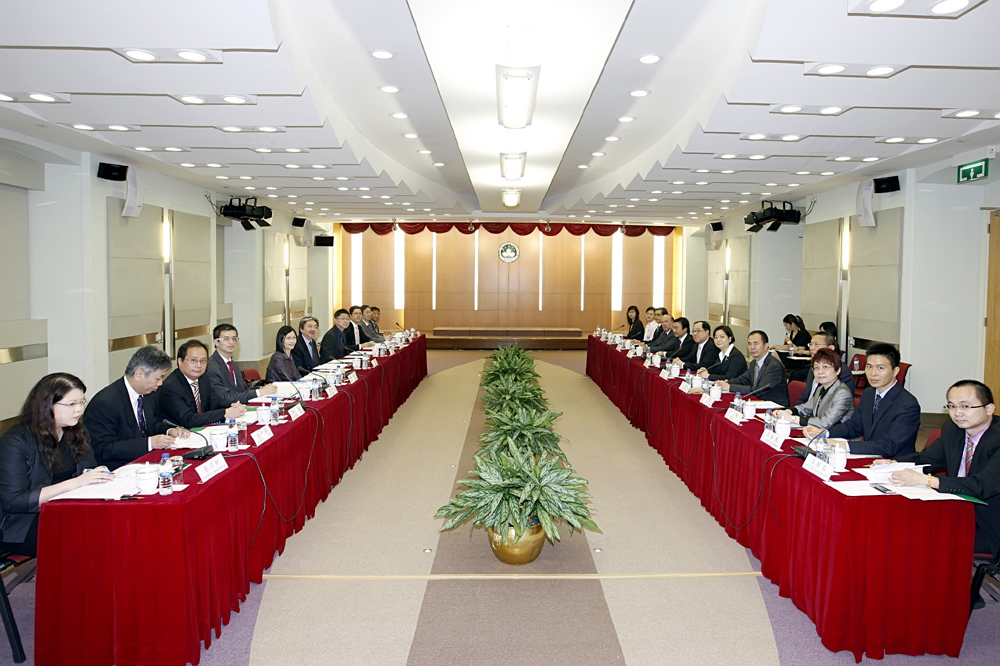 Hong Kong, China, 29 Jul – Secretary for Economy and Finance of the Macau Special Administrative Region, Tam Pak Yuen, and Hong Kong Financial Secretary John Tsang, co-chaired Wednesday, in Macau, the Third Hong Kong Macau Co-operation High Level Meeting to discuss the latest progress and future direction of co-operation between the two places.
Since the second co-operation meeting held in February 2009 there has been much progress in a number of co-operation areas, including facilitation measures introduced for Hong Kong and Macau residents commuting between the two places. .
On the tourism front, Hong Kong and Macau agreed to deepen co-operation and strengthen partnership in tourism development and promotion.
The tourism resources of the two places are highly complementary and supplement each other. Hong Kong and Macau will enhance bilateral co-operation as well as co-operation with Guangdong on the joint promotion of multi-destination itineraries and MICE (Meetings, Incentives, Conventions and Exhibitions) tourism, thereby promoting tourism development within the region.
At the meeting, both sides also exchanged views on other co-operation areas, including, culture, education and civil service training.
In addition, both sides noted that Macau and Guangdong are in the process of drawing up a Framework Agreement on Macau/Guangdong Co-operation which aims at taking forward the Outline of the Plan for the Reform and Development of the Pearl River Delta.
Tam Pak Yuen also briefed Tsang about the latest progress of the establishment of the University of Macau Hengqin campus and the town planning of Macau.
(macaunews)