Govt warns of high risk of dengue fever as summer approaches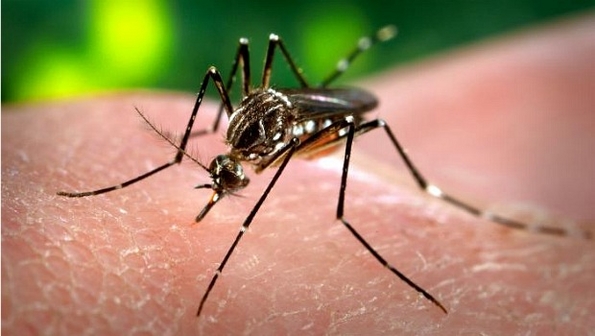 Macau, China, 23 Jun – The government has been taking measures to eliminate mosquito breeding sites in public areas since April and is urging residents to do the same at home to prevent the risk of being bitten by a dengue fever carrying mosquito, as the humid and warm weather is creating the perfect breeding environment for the insects.
"This is the peak season for dengue fever in Macau ," Ip Peng Kei, a Health Bureau (SSM) representative said at a press conference held by the government's dengue fever prevention working group in the Manduco Municipal Market Community Centre yesterday.
According to Ip, so far this year just two imported dengue fever cases have been recorded by the local authorities, with no local cases reported yet.
"If residents slack on prevention, do not clean up possible breeding sites at home and are not aware of how to protect themselves from being bitten by a dengue fever carrying mosquito, we may see another dengue fever outbreak in Macau," Ip was quoted as saying by The Macau Post Daily today.
Civic and Municipal Affairs Bureau (IACM) committee member Ng Peng In pointed out that while the bureau has been taking measures to regularly eliminate mosquitoes, the best preventive measure was to clear places where stagnant water sat.
"We've had residents calling us to spray mosquito repellent in their areas but we want to stress that repellents will leave residues in the environment that can cause health risks," Ng said, adding that spraying repellents in areas such as in Coloane, parks and hills in Taipa is not suitable.
"Mosquitoes become resistant to insect sprays that we have used before so we're changing the brands for stronger ones, which can also kill other insects. This would disrupt the eco-system, so we don't encourage this," Ng explained.(MacauNews/Politics)