Macau hoists No. 9 typhoon for the first time since 1999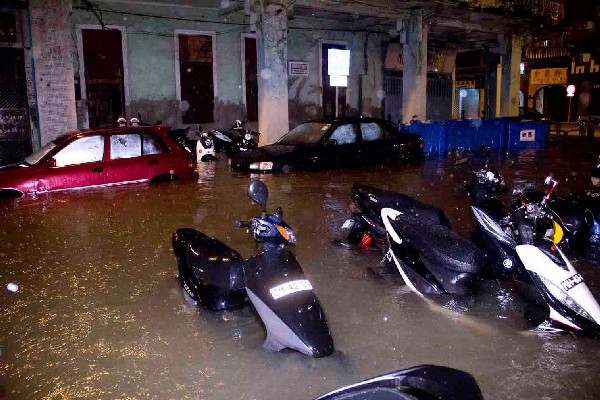 Macau hoisted today its first No. 9 typhoon signal when Vicente passed near the territory with winds over 180 km per hour.
The No 9 signal was hoisted at 2:15 a.m., for the first time since 1999,  when Vicente closed to Macau territory during the night.
Monday at about 7:00 p.m, the Meteorological and Geographical Bureau (SMG) announced the hoisting of the No. 8 signal and at 2:15 today the No 9.
Hong Kong hoisted the No. 9 typhoon signal at 11:20 p.m. and the No. 10 signal – the highest – at 12:45 a.m.
In Macau the No 9 typhoon signal  was substitute by the No 8  at 5:00 a.m. and later lowered to N0 3 at 9:30 a.m. today.
All public bus services were stopped at 8 p.m. Monday while the last ferry to Hong Kong left at 5:40 p.m.
Flights at the airport were also suspended.
The government also closed the three Macau-Taipa bridges.
Several  people had been injured and another dozens had sought shelter at a Social Welfare Bureau facility in Ilha Verde.
The first No. 8 signal this year was hoisted on June 30.(macaunews)