Nearly 1/5 of population inoculated against swine flu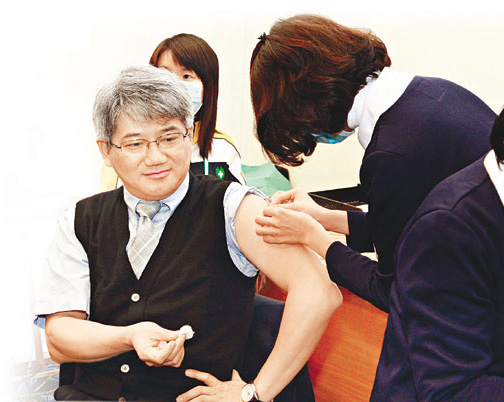 Macau, China 29 Jan – A total of 101,298 people in Macau – nearly one fifth of the population – had been inoculated against swine flu until Thursday, the Health Bureau (SSM) announced.
At the end of the third quarter of last year, Macau had 541,200 inhabitants – the latest available demographics.
Since June 18 last year, the SSM has recorded 3,573 swine flu patients, 17 of whom contracted pneumonia, four required respirator support and two died.
The (A)H1N1 alert level in Macau stands currently at 6 (blue), indicating a "moderate" risk of infection.
(MacauNews)