Macau legislative election campaign has smooth start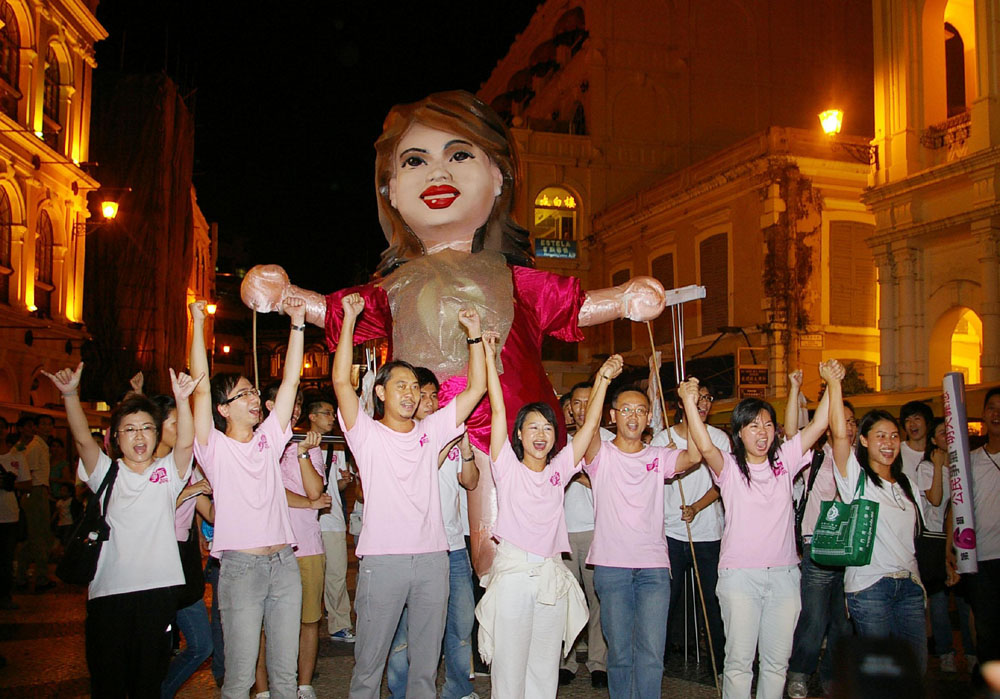 Macau, China, 7, Sep – Macau's two-week legislative election started officially at zero hour on Saturday when 12 of the 16 rival groups and their supporters gathered at the city's main square, Largo do Senado, to put up their campaign posters at designated billboards.
The four other groups started their campaign by putting up their posters elsewhere first, namely outside the Barrier Gate and the Macau Fisherman's Wharf.
An estimated 2,000 supporters of the 12 groups, most of them wearing campaign T-shirts, appeared at Largo do Senado to cheer on their respective candidates putting up campaign posters on the billboards around the square's foundation.
The groups who descended on Largo do Senado comprised the Macau-Guangdong Union, New Hope, the Progress and Development Union, Democratic Prosperous Macau, Civic Watch, Macau United Citizens Association, Social Justice, Democratic Activism, New Macau Development Union, Plural Voices of Macau – We All Belong, Close to People and Community Support Association.
The Progress Promotion Union and the Development Union started their campaign near the Barrier Gate, as did the Social Democratic Frontier Alliance. Alliance for Change started its campaign at the Macau Fisherman's Wharf.
A total of 123 candidates joined this year's direct legislative election, vying for just 12 direct seats at stake. The 10 candidates in the indirect elections of the Legislative Assembly have already been chosen unopposed by representatives of labour, community, business and other associations. The legislature's remaining seven members will be appointed by Chief Executive Edmund Ho shortly after the election.
The election will be held on September 20. The election campaign ends on September 19, followed by a "refection day", when campaign is banned.
This year's record number of 249,886 voters amounts to 46% of Macau's total population, which stood at 544,200 at the end of June. Only permanent residents aged at least 18 have the right to vote.
According to analysts, about 11,000 votes are needed to win at least one seat in the legislature, based on an expected voter turnout of at least 55%.
(MacauNews)