Macau lawmakers complete discussing 'nest egg' bill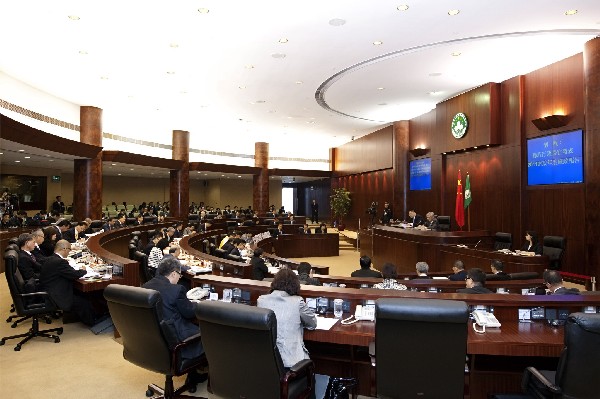 Macau, China, 29 Jul – The Legislature's Third Standing Committee has completed its discussions on the government-drafted finance reserve system bill and committee members signed the report including their opinions on the draft law  to be presented to a plenary session, lawmaker-cum-banker Cheang Chi Keong, told The Macau Post Daily Thursday.
Cheang said that about 98.7 billion patacas would be put in reserve after the bill took effect, while there would be about 74.5 billion patacas saved as a "basic" reserve, while about 24.2 billion patacas would be saved as an "extraordinary" reserve.
According to Cheang, the bill proposes that it would take effect on January 1 next year.
According to the bill, the government's reserve system will be split into two parts, a "basic" and an "extraordinary" reserve, with the "basic" being held aside as a nest egg to provide financial "protection" for future public expenditure, which can only be drawn from if the "extraordinary" reserve has been spent.
According to the bill, the scale of the "basic" reserve is 1.5 times that of the total expenditure listed in the latest budget for the government's non-autonomous entities, while the rest of the surplus from all government entities, including the government-owned but autonomously operated entities such as the University of Macau, and the rest of the capital will go into the "extraordinary" reserve.
Cheang also said that he was quite confident the bill would be approved by the legislature before its recess that starts on the 15 of next month.(MacauNews/Politics)