Macau swine flu cases up to 333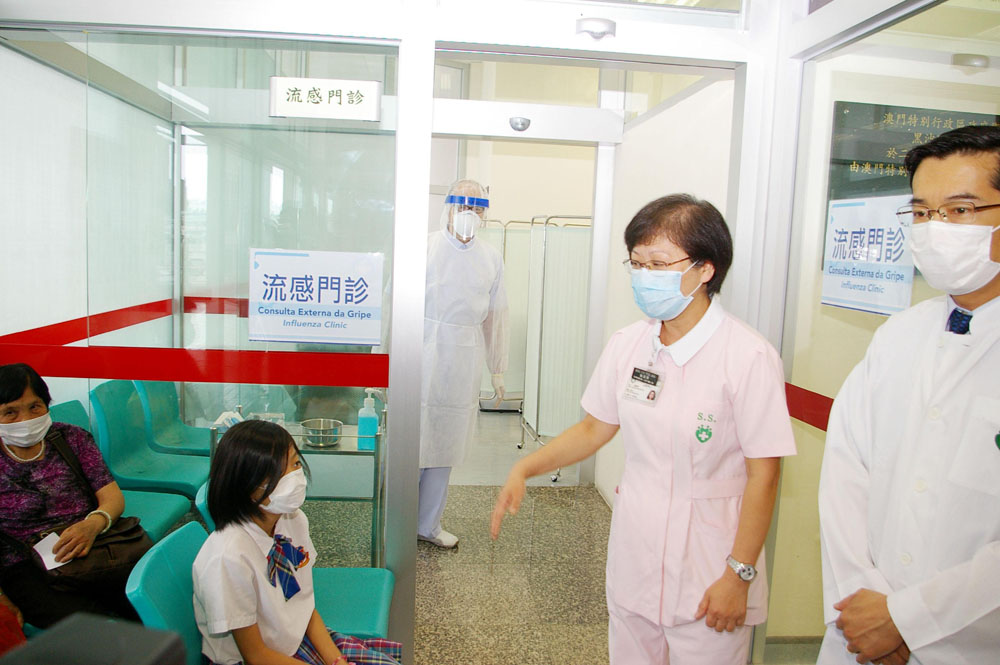 Macau, China, 14 Aug – The Health Bureau ( SSM) announced Thursday 16 more cases of A(H1M1) flu, taking the total number of the swine flu to 333.
According with the SSM the latest patients comprise 10 males and six females agede between one and 45 years.
There are still 13 patients receiving treatment at the hiospital but their condition is considerable stable and they are recovering well.
Macau's pandemic alert remains at level VI, Blue, indicating that there have been no fatal cases and the spread of the virus is still considered moderate by the SSM.
The Macau Health Bureau confirmed the first case of local infection of the human swine flu (A H1N1) on 23th of June.
The population of Macau was estimated at 544,200 as at 30 June 2009.
The total area of Macau is 29.2 square kilometers.
(MacauNews)