Macau's Chief Executive designate office starts working today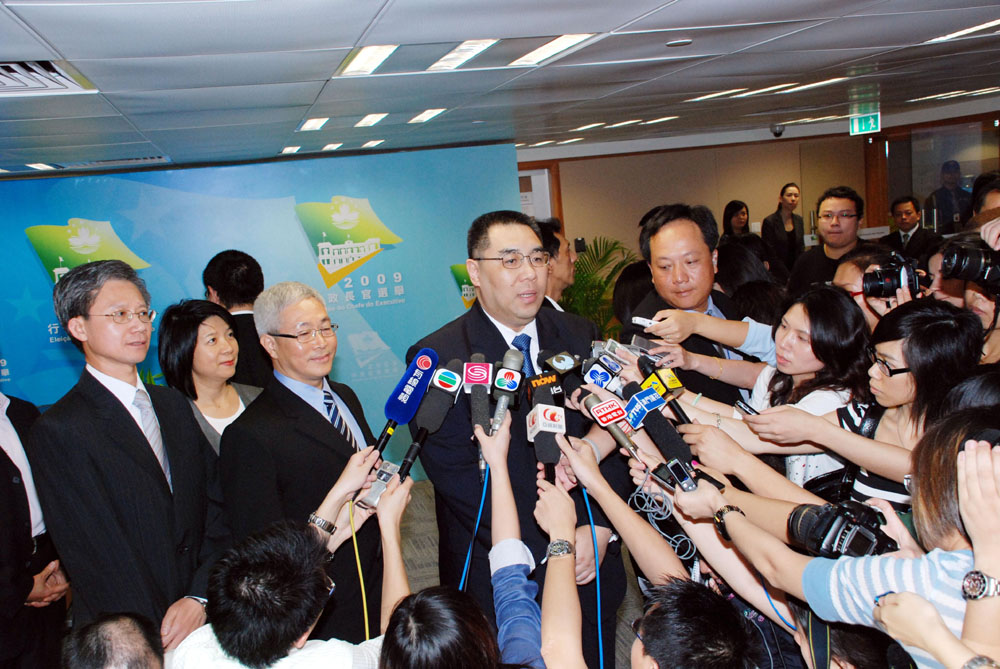 Macau, China, 31 Aug -The office of Chief Executive-designate Fernando Chui Sai On will officially start working today, the Macau Government Information Bureau (GCS) announced Sunday.
The office will be located at Macau Chinese Bank Building on Travessa do Padre Narcisco. The building is adjacent to the Praia Grande Government Headquarters.
According to the announcement, the government of Chief Executive Edmund Ho Hau Wah will give its full support to the office, which will have preparations for the 2010 Policy Address as one of its main tasks.
Informed sources told The Macau Post Daily earlier this month that Chui Sai On is set to deliver his 2010 Policy Address early next year.
The costs of the office will be borne by the government.
The announcement also said that the office would study the "most adequate" structure of the future government in line with Macau's development needs.
Informed sources have told The Macau Post Daily that the future government would "most probably" comprise seven policy secretariats. The current number of policy secretaries stands at five.
According to the sources quoted by the paper, the future government's new portfolios will cover the justice and health sectors that currently are part of the secretariat for justice and administration and secretariat for social affairs and culture, respectively.
The sources have indicated that Legal Affairs Bureau (DSAJ) Director Andre Cheong Weng Chon will likely be made future secretary for justice and Health Bureau (SSM) Lei Chin Ion future secretary for health. According to the sources, all the four current policy secretaries are to remain in their posts.
However, Secretary for Administration and Justice Florinda da Rosa Silva Chan is set to "lose" the justice segment.
Fernando Chui Sai On resigned as secretary for social affairs and culture in May so that he could run for chief executive.
Education and Youth Affairs Bureau (DSEJ) Director Sou Chio Fai and Macau Polytechnic Institute (IPM) Rector Lei Heong Iok have been mentioned as possible secretaries for the social affairs, education and culture portfolio.
Fernando Chui Sai On is scheduled to start his job on December 20, coinciding with the 10th anniversary of the establishment of the Macau Special Administrative Region (MSAR).
President Hu Jintao is widely expected to attend the event.
(MacauNews)