Macau government to organise missions to Taiwan in second half of the year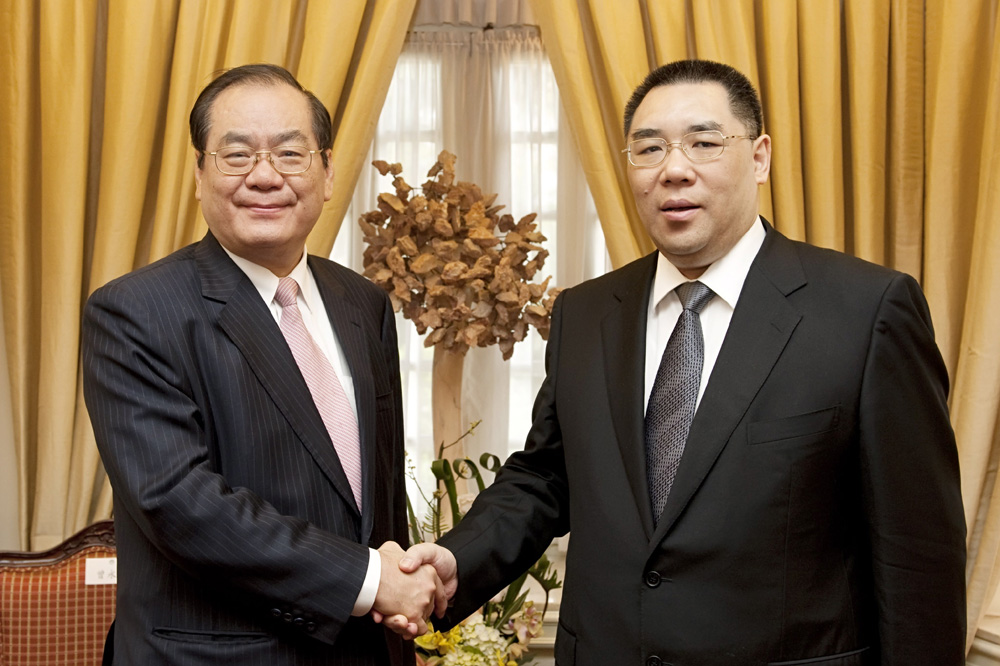 Macau, China, 26 April – Macau's Chief Executive has said that the government plans to organise,, in the second half of the year, visits by delegations from Macau to Taiwan, and carry out promotional activities related to Macau Week in Taipei City, according to Macauhub.
Fernando Chui Sai On, who was speaking after a meeting with a vice president of Kuomintang (KMT) Tseng Ying-Chuan, who was present at a Forum on the Macau-Taiwan relationship, also said that the government was speeding its study to establish formal mechanisms to boost relations with Taiwan.
The Chief Executive also called for visits by delegations from Taiwan to Macau in order to familiarise themselves with the "one country, two systems," principle.
The Chief Executive noted that the Macau government's programme for 2010 included mechanisms of communication between Macau and Taiwan with a view to increasing exchange and cooperation in the trade, tourism, education and culture sectors.
Sai On said he was hopeful that the formal communication mechanism, which is currently being studied, could boost the relationship between the two sides, as well as, in future, serving Macau residents and students in Taiwan.
Tseng Yung-Chuan, one of the six vice presidents of the KMT, said in his turn that over 20,000 people from Macau were resident in Taiwan, many of whom were students that had chosen Taiwanese universities to continue their studies, and said that that figure was on the rise.
(MacauNews)