Macau government reveals make-up of public housing scheme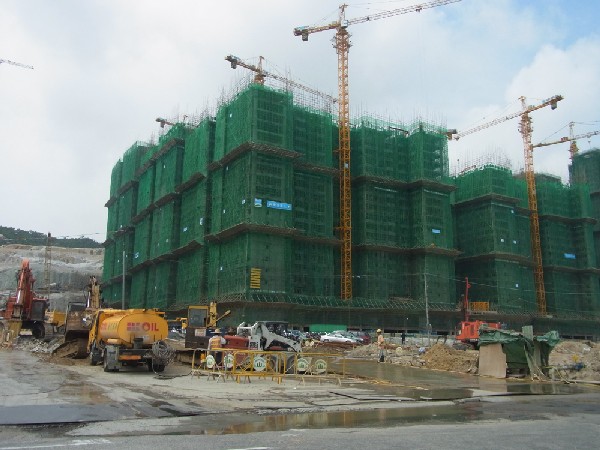 The government Monday announced for the first time the composition of its public housing programme, revealing that it consists of 10,064 low-rent social housing flats and 9,196 subsidised home-ownership scheme (HOS) flats.
Housing Bureau (IH) President Tam Kuong Man disclosed the figures when briefing reporters about the progress of the Seac Pai Van public housing project in Coloane during a site visit, The Macau Post Daily reports today.
Previously, the government had merely said that it would build 19,000 public housing flats by the end of this year, without revealing how many of them would be for rent or sale.
According to Tam, the 19,260 public housing flats are expected to be completed this year.
"Our priority is to resolve the housing problems for low income families," said Tam when trying to explain why there will be more tenancy flats than home-ownership units.
According to the figures released by Tam, 52.3 percent of the 19,260 public housing flats will be low-rent social housing units while 47.7 percent will be subsidised HOS units.
He added that the city's economic environment, social development and the property prices are the main factors which affect the supply and demand for social-housing and HOS flats.
In response to a reporter's question as to why there are just 9,196 HOS flats in the public housing project, Tam stressed that the proportion was determined by the city's socio-economic development and actual situation and that "social housing flats are the core with HOS flats complementing them."
Tam pointed out that there are a total of 7,057 applicants on the social housing waiting list, while 7,405 residents are applying for HOS flats.
According to a statement by the Housing Bureau Monday a total of 3,843 flats have already been built as part of the 19,260-unit public housing scheme, while 15,417 are still under construction.(macaunews)