Macau University project cost in Hengqin island rises 50 pct to 9.8 billion patacas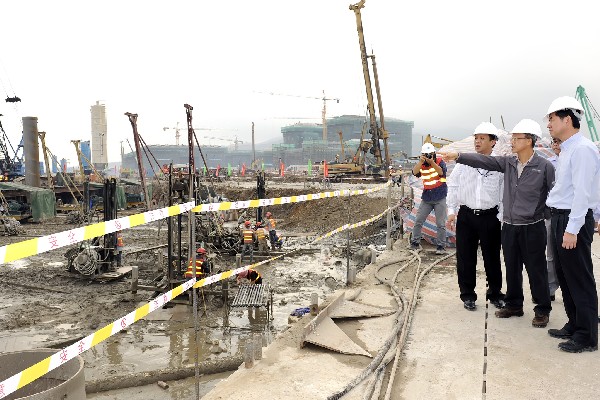 Macau, China, 21 Nov  – The "final" construction cost of the University of Macau 's new campus in Zhuhai's Hengqin Island will amount to 9.8 billion patacas (US$ 1.225 billion), 50.8 percent more than originally planned, Secretary for Transport and Public Works Lau Si Io revealed during a visit to the project site on Friday, The Macau Post Daily repors today.
Lau told reporters that the cost of building the necessary infrastructure, including a tunnel linking the campus to Cotai, had risen from 500 million patacas to two billion patacas. The project's other construction costs have risen from six billion patacas to 7.8 billion patacas, according to Lau, who gave his assurance that the new budget is final and will consequently not suffer any additional increases.
Lau blamed a string of factors for the massive cost increase, such as inflation, higher construction material costs, exchange rate fluctuations and unforeseen complications in building the Cotai-Hengqin tunnel.
The policy secretary also said that the project, which was launched by President Hu Jintao on December 20, 2009, was scheduled to be completed on December 20 next year – coinciding with the 13th anniversary of the establishment of the Macau Special Administrative Region (MSAR).
Lau pointed out that the 940,000-square metre campus in Hengqin was 20 times bigger than the current one in Taipa. He also said that some 10,000 construction workers were involved in the project.
The project is financed by the Macau government. The Hengqin campus will come under Macau 's jurisdiction.(MacauNews/Politics)