Macau land reclamations study to cost 4.187 million dollars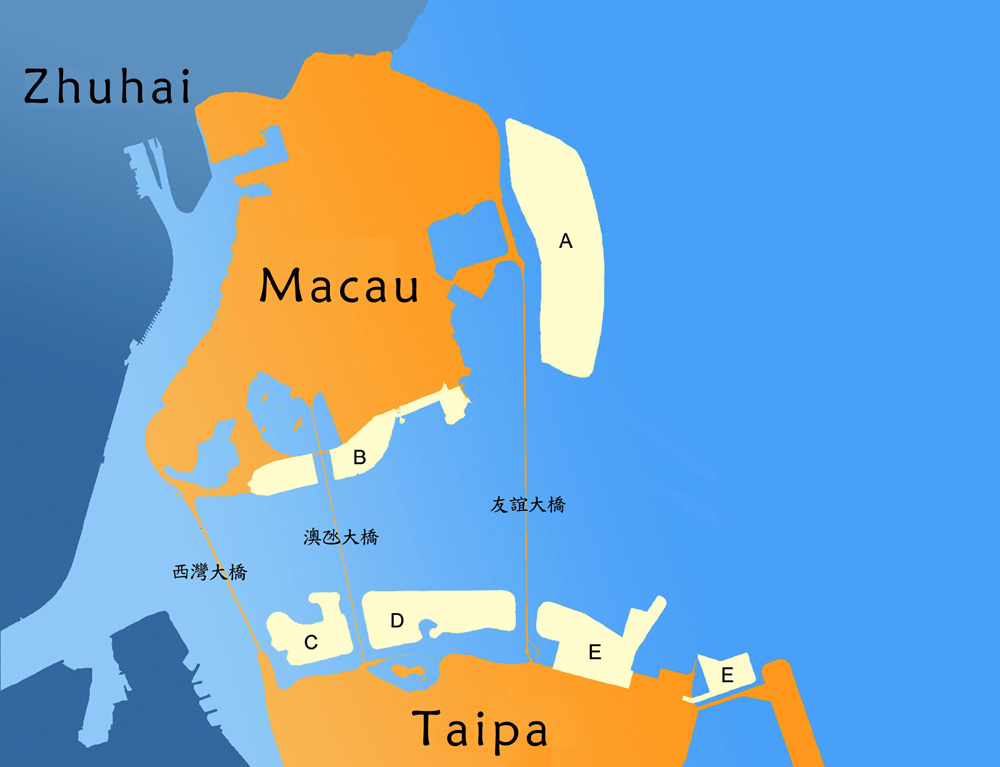 Macau, China, 14 Oct – The Macau Government will sign Friday an agreement contract with the Urban Planning Society of China and the China Academy of Urban Planning & Design to study the development of the new land reclamation projects for Macau, according o official statement.
Both chinese companies will be paid a total of MOP 33.5 million (US$ 4.187 million) for the study that should be completed in the second half of 2012.
The People's Republic of China State Council approved Macau's 3.5 square kilometre land reclamation plan in November last year. The plan includes five areas of claimed land situated in the Macau peninsula's northeast, south of Avenida Sun Yat Sen (NAPE) and North of Taipa island.
The reclaimed areas in the Macau peninsula will be used for road infrastructure, tourism and recreation facilities, parks and green areas, public buildings and commercial and residential areas.
In the northern Taipa island the reclaimed areas will be used for public and community facilities, transport infrastructure, commercial and residential districts and for diverse industries' projects.
The Government had said it expects to see its new land reclamation projects completed within 5 years. At present, only the area in the northeast of the Macau peninsula, is set to get ready before 2016, because it will be the link between Macau and the artificial island of the Zhuhai-Macau-Hong Kong Bridge.
Macau is located in southern China's Pearl River Delta, about 60 kilometres from Hong Kong and 80 kilometres from Guangzhou. Its area of 29.2 square kilometres supports a population of 544,000 people.(MacauNews)