Macau and Zhuhai reach deal on 2-hour extension of Cotai border-crossing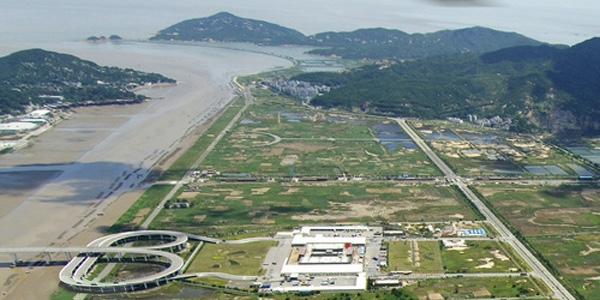 The Macau and Zhuhai governments Thursday reached a consensus on a two-hour extension of the operating hours of the Cotai-Hengqin border crossing for both goods and people, suggesting extending the current operating hours from 8 a.m. to 8 p.m. to the later closing time of 10 p.m.
Both governments said they hoped the new customs and immigration clearance hours could be implemented next year. Cotai and Hengqin are linked by the Lotus Flower Bridge.
The announcement was made in Macau during a press briefing after a two-hour long closed-door meeting of a Macau-Zhuhai special working group.
According to The Macau Post Daily, the press briefing was jointly presided over by Zhou Jianchun, representative of the Zhuhai government, and the local government's representative Francis Wong Chan Tong.
Wong told reporters that both sides discussed several topics in the meeting, including how to implement measures to ensure that it is more convenient for locals and visitors to cross the borders between the two adjoining cities.
Zhou, who heads the Hong Kong and Macau Affairs Bureau of Zhuhai, added that residents of both cities were concerned about how to improve the service at the border checkpoints.
"Primarily [both governments] proposed to extend the clearance hours at Hengqin border from 8 a.m. to 10 p.m.," Zhou said, adding the joint proposal was awaiting formal approval by the central government in Beijing.
He said that the new operating hours would be beneficial to both goods vehicles and people once it is implemented.
The Cotai-Hengqin border checkpoint currently opens at 8.a.m. and closes at 8 p.m. for goods vehicles. It is now open from 9.a.m. to 8.p.m. for people and private vehicles.
The Macau-Zhuhai Barrier Gate checkpoint opens at 7 a.m. and closes at midnight for both goods, private vehicles and people.
The ferry service between Macau's Inner Harbour and Zhuhai's Wanzai Port operates between 8:15 a.m. and 4:30 p.m.(macaunews)