Macau names avenue in memory of Henry Fok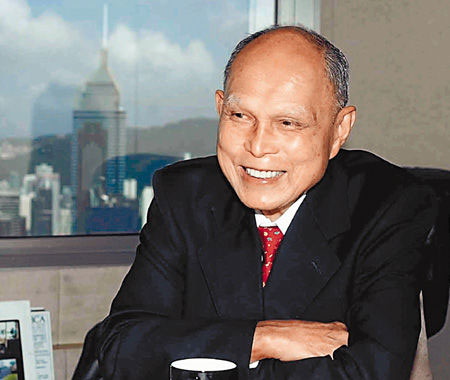 Macau, China, 23 Jun – An Avenue in Macau was named "Avenida Doutor Henry Fok" Wednesday.
The previously unnamed avenue runs from Rotunda do Istmo to Avenida do Aeroporto in Taipa, between the Macau University of Science and Technology and City of Dreams casino complex. The avenue is about 800 metres long.
According to Raymond Tam Vai Man, president of the Civic and Municipal Affairs Bureau (IACM), the naming of the avenue is meant to show appreciation for Henry Fok Ying Tung's many contributions to Macau 's development.
Fok was a vice-chairman of the National Committee of the Chinese People's Political Consultative Conference (CPPCC) until his death in 2006.
Fok was a prominent Hong Kong tycoon and co-founder of STDM, which in 1961 won the Portuguese government's tender for Macau 's casino monopoly concession, The Macau Post Daily pointed out today.
Fok founded the Henry Fok Foundation in Macau in 2002, which helps with the city's development of education, medical treatment, sports and culture. He held several honorary doctorates.
"We are very grateful that the Macau government has named this avenue to commemorate my father," Ian Fok Chun Wan, one of Fok's sons said, adding, "My father was committed to contributing to the development of Macau as a way to show his Chinese patriotism."(MacauNews/Politics)