Democratisation of political system to be 'gradually promoted' said next Macau's chief executive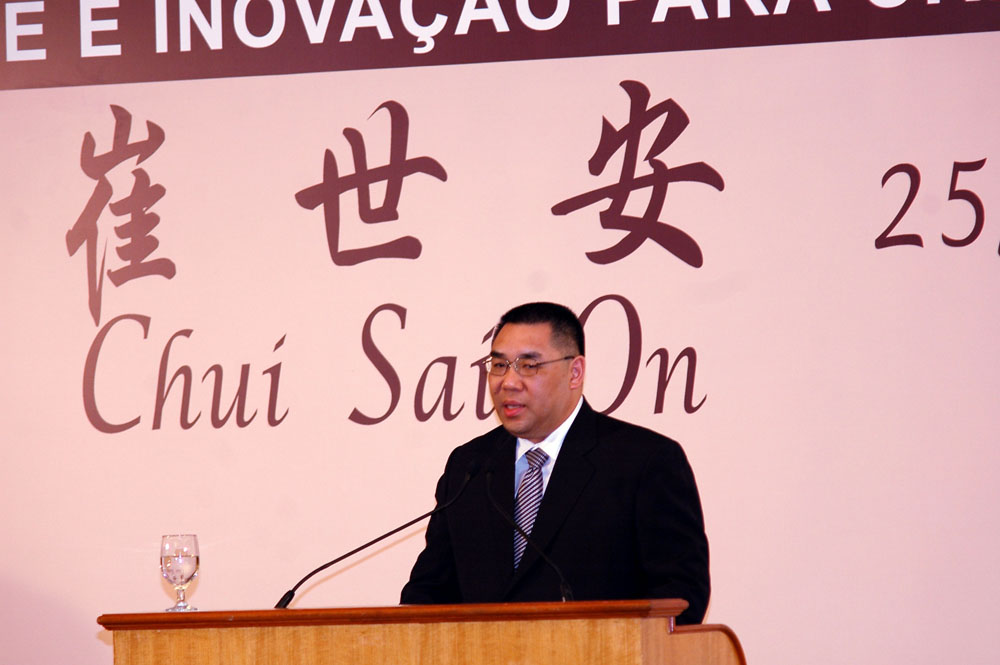 Macau, China, 02 Dec – The democratisation of the local political system "will be gradually promoted in accordance with the Basic Law and the social reality of Macau" , the chief executive designate Fernando Chui Sai On said in an interview by Portuguese news agency Lusa.
With his inauguration ceremony scheduled for December 20, Chui Sai On states that Macau's success today "is due also to the contribution of the Portuguese which have always played an important role in the cooperation and exchange between East and West."
"More and more people from Macau are learning and mastering the Portuguese language, building the bridge Macau aims to be between China and the Portuguese-speaking countries, in both cultural and commercial aspects", he said.
Fernando Chui Sai On also said that one of the "big three Chinese commercial platforms", was established in Macau, a platform between China and the Lusophone countries , "to strengthen international exchanges and boost Macau towards a wider stage, the international stage."
Regarding his coming five-year term, Fernando Chui Sai On stressed that the "guarantee of a transparent government is the expectation of all citizens" and that will be the main focus of the next government, which was almost unchanged in its composition.
However, the social affairs policies, which were his charge over the last 10 years, will be the main focus of his government.
With a "review of the overall quality of living, the implementation of a "proper diversification of the economy", the "perfection of the health system adapting it to the future social development" and the priority construction of a hospital in Taipa, he added.
Moreover, the "commitment in maximizing resources in education, scientific planning of social housing and road infrastructure and networks" will also be dealt with by the new government.
In what concerns the region, Chui Sai On said that, based on Beijing's plans to transform the Delta region into the most competitive region in Asia Pacific by 2020, Macau will consolidate "its role as a center of tourism and leisure at international levels."
Such task, will be implemented through cooperation between Zhuhai and Macau in the active exploration of Hengqin island, which is the starting project for the cooperation in the Pearl River Delta region", he said.
(MacauNews)