Macau census results hint at ageing population problem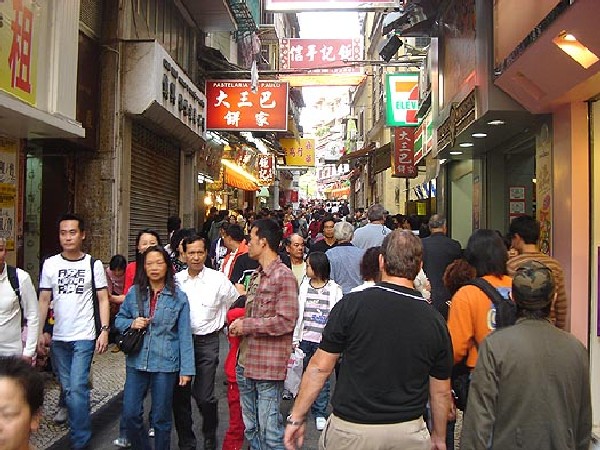 Macau, China, 30 Dec – Macau's dwindling youth population accounts for just 11.9 percent of its total population, in addition to the rising number of middle-aged inhabitants, a low birth rate and longer life expectancy are factors that suggest the city will have to cope with an increasingly ageing population in the next 10 years.
The Statistics and Census Bureau (DSEC) held a press conference Thursday to announce the preliminary results of the 2011 population census that was carried out in August.
According to DSEC Director Vanessa Kong Pek Fong, Macau 's population totalled 552,500 in August, an increase of 26.9 percent compared with the 2001 census.
Kong pointed out that the substantial decrease of 9.7 percentage points of the young population aged below 15 was due to the low birth rate since the 1980s.
"If the birth rate in future remains at the current rate (at 9.03 per 1,000 persons), there is still a big gap compared to the peak period [in the 1980s," Kong was quoted as saing by The Macau Post Daily. She added that the city's 64,400 inhabitants aged between 55 to 64 now will, in 10 years' time, be joining the elderly population aged 65 or above which currently stands at 40,000.
"This is an issue worth paying attention to, and the government can use these figures to make future plans," Kong said.
According to the preliminary results of the census, the city's 99,300 inhabitants in the 45 to 54 age group have the biggest share of the total population, accounting for 18 percent. This is followed by the 98,600 inhabitants in the 25 to 34 age group, which account for 17.8 percent of the total population.
In addition, while the number of inhabitants in the 55 to 64 age group has more than doubled from 23,600 to 64,400 in the last 10 years, the number of people aged below 15 has dropped from 94,000 to 65,900 in the same period.(MacauNews/Politics)