Macau deputy to the NPC calls for inclusion of Macau's "platform" role in mainland's next five-year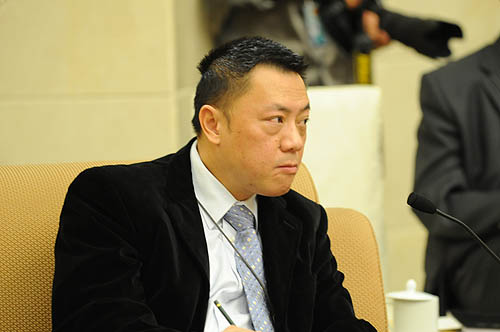 Beijing, China, 8 Mar -Macau deputy to the National People's Conference (NPC) Lionel Leong Vai Tac has called for Macau's role as a business service platform for trade ties between China and the Portuguese-speaking world to be enshrined in the central government's 12th five-year plan that is currently being drafted by the annual plenary session of the NPC.
Leong also called for Macau's national recognition as a "world leisure and tourist area", according with The Macau Post Daily .
"By doing this, we [would] have a very important strategic endorsement from the central government that Macau already has its own strategic policy positions," Leong told local reporters in Beijing.
Central government support for Macau's moves to diversify its economy was also confirmed when
Premier Wen Jiabao presented his "Government Work Report" during Friday's opening meeting of the 3rd Session of the 11th NPC at the Great Hall of the People in Beijing.
"The central government will support Macau in developing its tourism and leisure industry and appropriately diversifying its economy," the report said.
Leong, a businessman and member of the Executive Council (the Macau government's top advisory body), also reiterated his call for the construction of a "huge" reservoir in Daitengxia in the autonomous region of Guangxi Zhuang to decrease Macau's reliance on imported water, and help alleviate the high salt levels in Macau's water supply caused when seasonal salt tides flood the Modaomen estuary of the Xijiang (West River), currently the primary source of around 185,000 cubic metres of raw water pumped from Zhuhai to Macau each day.
"One month ago our 12 (NPC)delegates … proposed an infrastructure (project) of a huge reservoir project located in Daitenxia (…) for the internal planning of the Macau water reserve, because every year we are facing this headache with the salt water," Leong said.
Leong is currently in the nation's capital attending the National People's Congress, known in Putonghua as the Renmin Daibiao Da Hui, and literally translates as "The People's Representatives' Congress", which gathers yearly to provide a forum in which legislative proposals are drafted, debated and voted on.
The NPC last ratified a five year plan, setting out core social and economic policies for the nation, on 14 March 2006.
Macau has 12 NPC deputies.
(MacauNews)