China's Liaison Office in Macau has two new vice-directors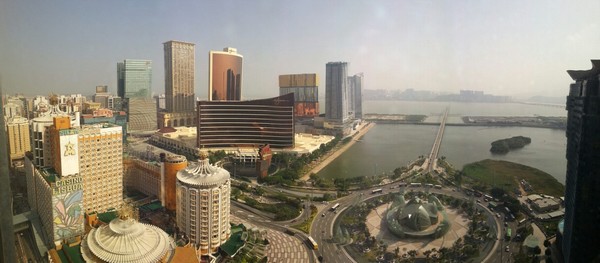 The central government said in a statement Sunday that Chen Sixi and Qiu Hong were appointed by the State Council in Beijing to be two of the new vice-directors of the Liaison Office of the Central People's Government in Macau, while three vice-directors of the office – Xu Ze, Li Benjun and Gao Yan have been re-called to Beijing
Chen was born in February 1958. The Fujianese native holds a doctorate from Peking University is a member of the 12th National People's Congress (NPC) and serves as a vice chairperson of its Internal and Judicial Affairs Committee.
He was seen attending the 10th anniversary of the Macau New Chinese Youth Association (ANJCM) Sunday in the Macau Science Centre as guest of honour. However, he left the premises immediately afterwards, thus reporters were unable to interview him regarding his new job.
Qiu was born in Nanjing in March 1961. Her previous post was an assistant minister of commerce, a position she had held since March 2008. According to the Ministry of Commerce website, Qiu holds a master's degree in linguistics from the University of Leeds , had taught at the Beijing Foreign Studies University and worked at the Ministry of Foreign Trade and Economic Co-operation, a precursor of the Ministry of Commerce starting in the 1990s.
The statement quoted by The Macau Post Daily said that both Chen and Qiu arrived at Macau to take up their new positions.
Meanwhile, Xu Ze, one of the vice directors of the office, has since been re-appointed as a vice director of the central government's Hong Kong and Macau Affairs Office, a place where he worked from 1982 to 2004 before departing to take up the post as a Liason Office vice-director.
In addition, according to the central government's statement, Li Benjun and Gao Yan will no longer serve as the Liaison Office's vice directors. While it did not elaborate on what they would do in the future, sources quoted by the local Chinese language newspaper Jornal Va Kio indicated that Li was recalled to Beijing because he was approaching the age of retirement, whereas it was normal for Gao to leave Macau for another position as she had been working in the city for several years.(macaunews)