Managing authority for Hong Kong-Zhuhai-Macau Bridge to be formed in August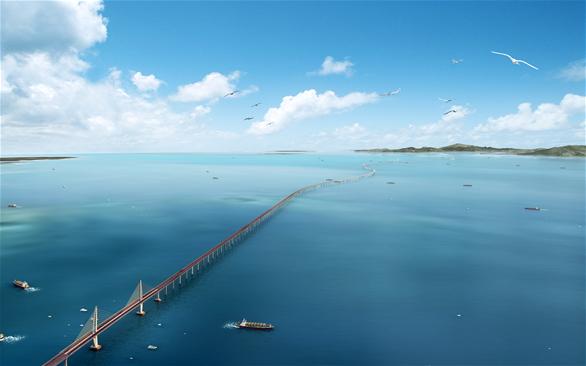 Hong Kong, China, 4 Aug – The governments of Guangdong Province and the Hong Kong and Macau special administrative regions are expected to set up the managing authority for the massive Hong Kong-Zhuhai-Macau Bridge this month to manage the structure, the HKSAR government said on Tuesday.
The project was discussed at the Hong Kong-Guangdong Co- operation Joint Conference's 15th working meeting in Hong Kong Tuesday, which was co-chaired by Hong Kong's Chief Secretary Henry Tang and Guangdong Vice-Governor Liu Kun, according to an official statement.
The under-construction bridge will be the world's longest cross- sea bridge, which links China's southern economic hub of Guangdong Province to Hong Kong and Macau regions.
The entire project was estimated to cost almost 73 billion yuan (10.8 billion U.S. dollars), which would be shared by authorities on the mainland, and in Hong Kong and Macau.
Construction began in December last year. It was scheduled to be put into service in 2016.
The three sides will also release the findings of the regional co-operation plan on building a quality living area as soon as possible upon completion of the study report.
(MacauNews)