Children warned of sudden blindness due to smartphones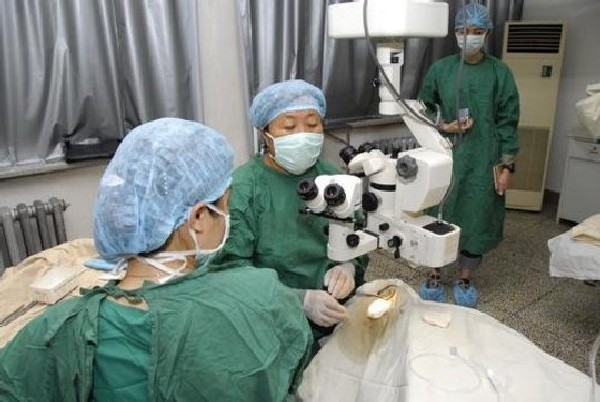 Playing games on smartphones and tablet PCs while, waiting around, on the bus, eating or even walking are not an uncommon sight nowadays but ophthalmologist Frank Lai Iat Fan warned thursday that spending too much time on these digital gadgets can cause sudden blindness.
Lai spoke to reporters during an Orbis' "Look Cool, Stay Healthy" campaign at Sacred Heart Canossian College English Section as part of a raft of activities to mark World Sight Day .
Vivian Lo Pou San, director of development of Orbis Macau, was quoted by The Macau Post Daily as saying that local donations last year amounted to some 10 million patacas, which was an encouraging sum for a small city.
According to Lai, about 60 to 70 percent of pupils in secondary schools are short-sighted, while the rate for primary school children is between 20 to 30 percent.
"It is quite a serious matter and it looks like it's going to get worse if nothing is done," Lai said, also pointing out that eye infections can be caused by people rubbing their eyes too often and too hard, as well as by spending too much time on mobile phones and tablet computers.
"We used to only use computers at home, but now as people can use them anywhere, any time with the smartphones and tablets, it's causing many eye problems," Lai said.
"You can even see kindergarten children playing on the iPad for hours. It's something that parents need to be aware of because continuously looking at the screen can cause eye strain," Lai pointed out, suggesting that people should let their eyes rest for five minutes every 40 to 45 minutes they spend on the computer.
Lai also mentioned that using the computer for over 10 hours can cause sudden blindness caused by pressure on the blood vessels in the eyes, pointing out that there have been two to three cases of sudden sight loss in recent years in Macau.(macaunews)