Ex-partner of 'Broken Tooth' back in jail for murder plot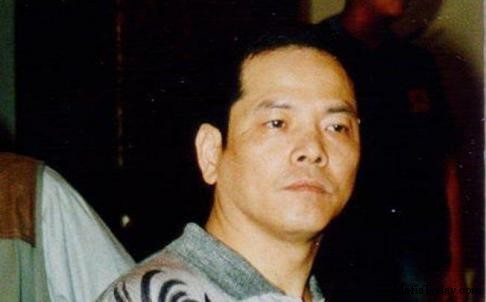 Artur Chiang Calderon, the former right-hand man to jailed triad leader "Broken Tooth" Wan Kuok Koi, was back in jail on Sunday for his alleged involvement in a bizarre murder plot – just about three years after his release from prison.
Calderon's arrest last Saturday came a week before Wan's scheduled release from jail this coming Saturday, The Macau Post Daily points out today.
The Public Prosecution Service (MP) said in a statement on Sunday night that four out of the five suspects in the foiled murder plot that were arrested by the Judiciary Police (PJ) were remanded in custody on Sunday. They were taken to the city's prison in Coloane for pre-trial detention.
According to the statement, there is overwhelming evidence to prove that the suspects committed a string of crimes including attempted murder, being members of a criminal organisation and possession of illegal weapons.
Although neither the Public Prosecution nor the Judiciary Police revealed the full names of the suspects, sources close to the case told the media that one of them is Calderon, a former high-ranking Judiciary Police (PJ) officer who was jailed in 1999 on organised crime charges and released in October 2009.
According to court hearings in 1999, Calderon was one of the top henchmen of Wan's 14 K triad gang.
In a press conference on Saturday night at the Judiciary Police's Cotai branch near the Lotus Flower Bridge, a PJ spokesperson said the suspects included an alleged hitman surnamed Zhou from Guangdong, who had entered Macau illegally, plus three locals comprising a 62-year-old gaming junket operator surnamed Lam, a 47-year-old unemployed man surnamed Fung and an unemployed man surnamed Cheong – the only suspect who has not been remanded in custody.
According to the spokesperson, police received a tip-off in September indicating that Lam allegedly paid Calderon 200,000 patacas to kill his wife who he suspected of cheating on him.
Calderon in turn contacted Fung to arrange to bring Zhou to Macau to take part in the murder plot, while Cheong was responsible for finding Zhou a place to stay in Macau.
According to the spokesperson, after about two months of preparation, Fung took Zhou to a street in Taipa, where Lam's wife lived, in the early hours of Saturday to kill her.
When the victim arrived home 30 minutes later, Zhou went to attack her but was stopped by PJ officers who were hiding nearby waiting for him to strike. Although both Fung and Zhou tried to resist arrest, they were eventually subdued and taken in by the police.
Zhou was carrying a 29.5-centimetre long sharpened screwdriver which he intended to use in the murder of Lam's wife, the spokesperson said.
Later in the morning on Saturday, about 20 police officers raided Calderon's home in in Taipa and arrested him and Cheong, seized a quantity of cash, communication equipment and weapons such as stun guns, knives, blades, pepper spray and explosives. They also went to Lam's flat and arrested him.
The weapons seized in the operation, including 20 knives, were displayed during Saturday night's press conference in Cotai.
According to court and police reports, Calderon became the right-hand man of Wan in the 1990s.
Calderon is said to be the descendant of emigrants from Guangdong to Peru.
Wan, also known as "Broken Tooth Koi," was arrested on May 1, 1998, after a bomb attack that allegedly targeted but failed to kill the then chief of the Judiciary Police, Antonio Marques Baptista.
Calderon was arrested shortly after Wan. Both were among a number of 14 K triad gangsters sentenced in 1999. Wan was handed down a 15-year jail term that was later reduced by about a year.
Macau's 1990s were marked by a bloody turf war between rival triad gangs on the fringes of the gaming industry. The Chicago-style gangland violence, which gradually abated in the late 1990s, resulted in dozens of killings and arson and bomb attacks.
However, Wan and Calderon were never accused of murder or other violent crimes but jailed for organised crime membership.(macaunews)