Chui sees Singapore as 'guiding example' to Macau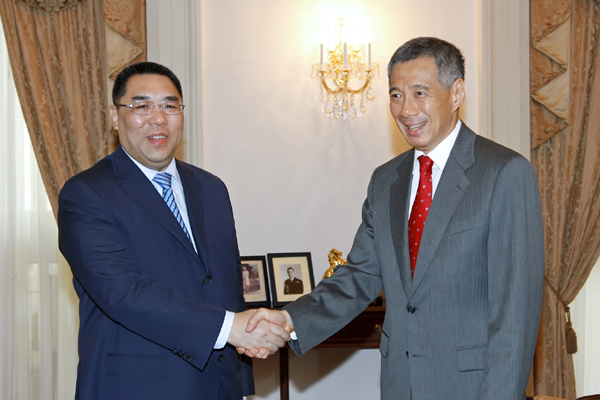 Macau, China, 13 Jan – Chui Sai On said in Singapore Wednesday that he regarded the Lion City not as a model but as a "guiding example" for Macau as far as concrete policy solutions were concerned, according to a statement by the Macau Govern-ment Information Bureau (GCS).
Chui made the remark after paying a round of courtesy calls on Singapore's Prime Minister Lee Hsien Loong, Senior Minister Goh Chok Tong, Minister Mentor Lee Kuan Yew and Foreign Minister George Yeo Yong Boon.
Chui arrived in Singapore on Monday for a four-day official visit. During his stay, Chui and his entourage visited Singapore's Central Provident Fund Board, Housing Development Board, Civil Service College and the city state's two casino-hotel resorts.
The chief executive said that Macau could learn from Singapore's rich experience in public housing development, provident fund planning and civil service training.
Chui is slated to visit Singapore's Ministry of Manpower before returning to Macau today.
(MacauNews)