FM commissioner stresses Macau's role as hub for ties with Lusophone nations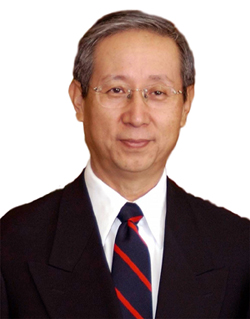 Macau, China, 15 Feb – Foreign Ministry Commissioner Lu Shumin on Monday underlined Macau's "strengthened" role as a hub for China's economic and trade ties with Portuguese-speaking countries.
Lu made the remark in a speech addressing a Lunar New Year reception at the Foreign Ministry Commission in Zape for Macau's Chinese, English and Portuguese-language media executives, according to The Macau Post Daily.
"The success of the 3rd Ministerial Conference of the Forum for Economic and Trade Cooperation between China and Portuguese-speaking countries and the visit by Premier Wen Jiabao [to Macau last November] greatly boosted the spirits of Macau residents and strengthened Macau's role as a platform of China's cooperation with Portuguese-speaking countries," Lu said.
Lu also said that 2010 was a "vital year" for China's ongoing modernisation drive. He pointed out that the whole nation last year "overcame such natural disasters as the Yushu earthquake and the massive Zhouqu mudslide" and successfully hosted the World Expo 2010 in Shanghai and the Asian Games in Guangzhou, "which demonstrated China's civilisation and progress to the world."
(MacauNews)