Beijing bars Portuguese navy ship "Sagres" from Macau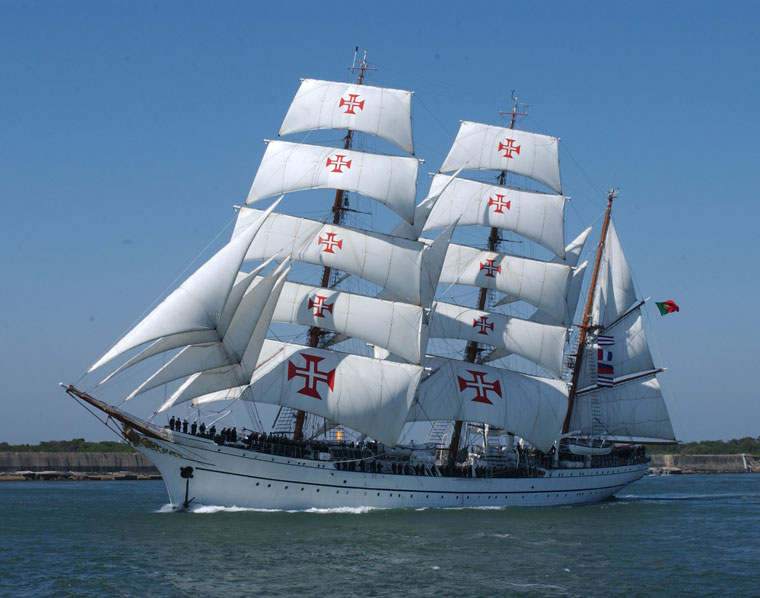 Macau, China, 18 Aug – The central government of China has declined a request by the authorities in Lisbon to allow the Portuguese navy's school ship Sagres to drop anchor in Macau, Portuguese media reported Tuesday.
According to the reports, the vessel planned to stop over in Macau on her way to East Timor's capital Dili, following an official visit to Shanghai where the tall ship is slated to drop anchor today.
An informed source told The Macau Post Daily last night that Beijing declined the Portuguese authorities' request because Macau is not a navy port and therefore does not have the conditions to receive foreign warships.
The source also pointed out that unlike in Hong Kong the navy of the People's Liberation Army (PLA) does not have designated port facilities in Macau, pointing out that the Portuguese Armed Forces withdrew from Macau back in 1975, 24 years before the city's return to Chinese administration.
According to the Portuguese media reports, the Sagres was slated to arrive in Macau for a brief visit on Saturday next week.
The vessel, which was originally launched for the German navy in Hamburg in 1937 and bought by Portugal from Brazil in 1961, is currently on an 11 -month world tour, her first in 26 years. The vessel is scheduled to arrive back in Lisbon on December 23.
(MacauNews)