China's Vice-President urges Macau to diversify economy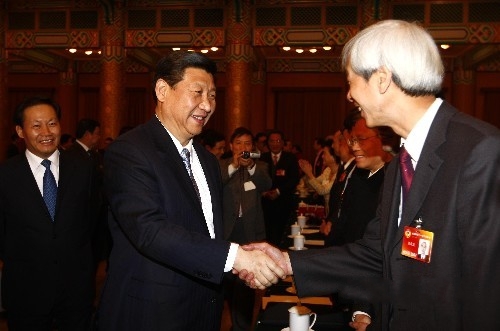 Beijing, China, 05 Mar – China's Vice President Xi Jinping said Thursday in Beijing that the central government supports Macau's drive to become a tourism and leisure hub and to diversity its economy.
According with The Macau Post Daily Xi said he hopes that Macau can play an active role in regional cooperation initiatives in conjunction with Guangdong and Hong Kong.
"Macau must take full advantage of the policies set out by the central government to set its economy on the path of recovery as soon as possible to ensure long-term development" said Xi quoted by the paper.
Xi attend a joint panel discussion with over 100 Hong Kong and Macau members of the Chinese People's Political Consultative Conference (CPPCC). Nine Hong Kong and three Macau members addressed the meeting.
The CPPCC National Committee includes 35 members from Macau.
According to The Macau Post Daily Xi stressed he hoped both Hong Kong and Macau could fully utilise policies set out by the central government in order to aid the recovery of both regions' economies.
Meanwhile, Chief Executive Fernando Chui Sai On met Thursday with Communist Party of China (CPC) Guangdong Committee Secretary Wang Yang and Guangdong Governor Huang Huahua.
Wang said that Guangdong would continue supporting Macau's stable development based on regional cooperation projects such as the opening up of Hengqin Island, construction of the Hong Kong-Zhuhai-Macau Bridge and launch of an inter-city rail system in the Pearl River Delta region.
(MacauNews)