"If you can shoe a horse in Macao, you can shoe a horse anywhere in the world," says the new master farrier at Macau Jockey Club, Tyrone Sapire. And what he's referring to is the challenge in working with racehorses in the city, which sometimes run up to three times as much as their counterparts do in other countries every month. He notes how hard it can be in Macao to do such a job – but he is nevertheless extremely good at it and loves the challenge.
Born 1982 in South Africa, Sapire's father encouraged him to become a horseracing jockey when he was much younger. However, due to a growth spurt in his teens, this meant he wasn't able to fulfil that ambition. But with horses in his blood – his father was a racehorse trainer and his older brother was a farrier in South Africa – he followed in his brother's footsteps in his later teenage years.
After attending high school in South Africa, the young farrier continued practising the craft and furthering his training. This included an apprenticeship with a two-year residency in the US, where he gained more experience in farriery and hoof-care education. Sapire had also studied under his brother during his presidency at then South African Farriers Association (SAFA) – this has since been renamed to South African Association of Professional Farriers (SAAPF).
Prior to Macao, Sapire had worked under master farrier Chris Kelly in Qatar. He also worked as the head farrier at Kuwait's Arabian Horse Center, the Bait Al-Arab. While in Kuwait, he freelanced and worked at some of the top jumping and racing stables, adding on to his skills.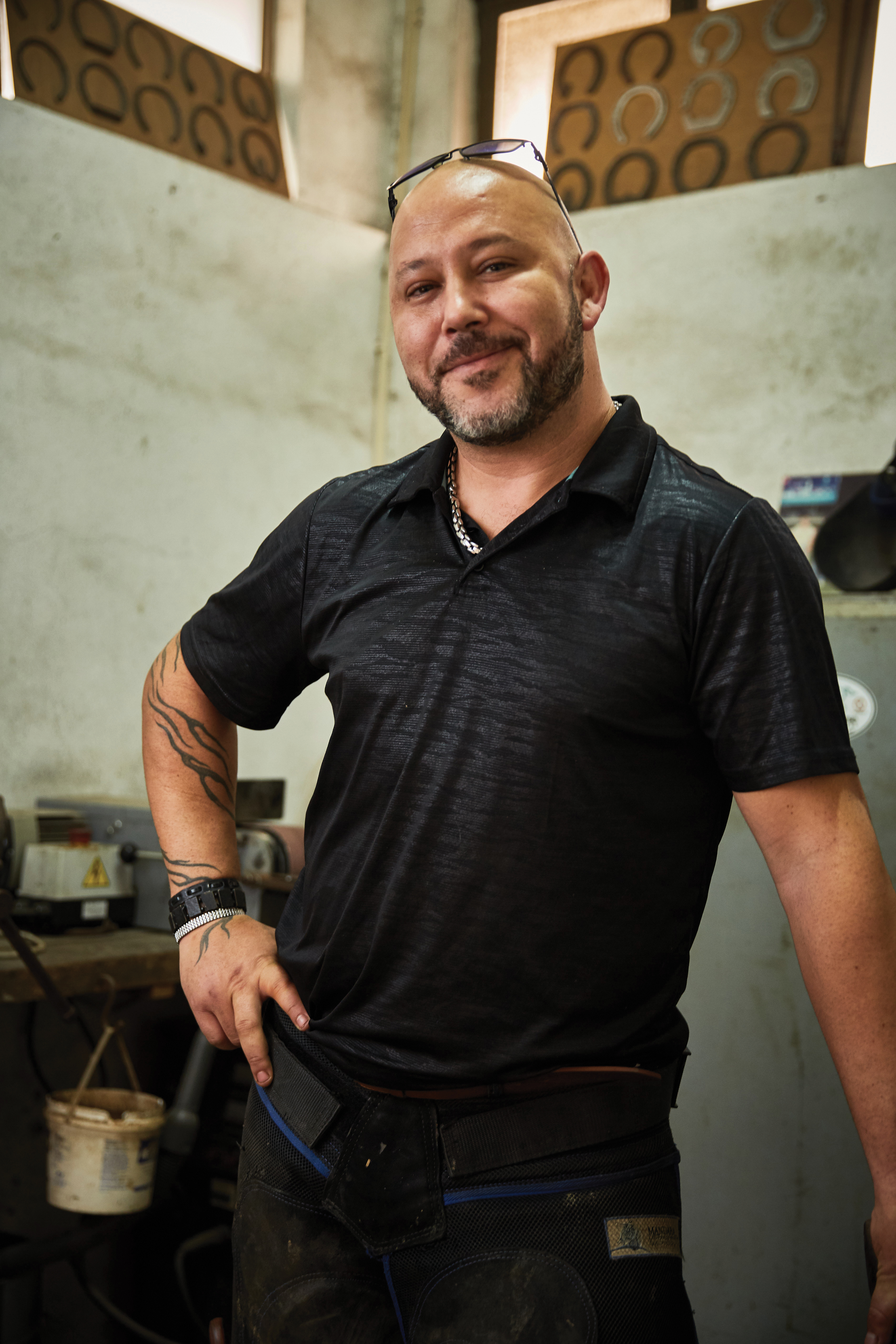 With extensive farrier training, he arrived in Macao at the start of 2020. He immediately began leading a team of 24 farriers at the Macau Jockey Club, working alongside three vets in keeping around 380 horses in top shape. Shoeing or farriering a horse is essential to equine hoof care. It includes trimming hooves and 'balancing' them so they land flat on the ground. It's a physical and highly specialised profession which combines the skills of a blacksmith and a vet.
Sapire is an American Farriers Association (AFA) Certified Farrier. He also gained eight years of experience in the trade in Dubai, as well as three years in Singapore, prior to his move to Macao earlier this year, which he made because he says he was seeking a new challenge. And a challenge it is.
"It is very tough to keep horses running in Macao," he says. "They race a lot more often. But I have been able to help a few horses so far and it is extremely rewarding. I've got a great team of farriers behind me. They are all enthusiastic. I'm just happy to be here more than anything else. I want to be here for a while and, hopefully, maybe even retire here. I'd like to see the Macau Jockey Club grow back to its former glory. If I'm able to play a small part in that, it would be a defining achievement in my career as a farrier."