The Vice President seems like a man from a different time, but it is his old fashioned values like loyalty and service that have made him such a force in the hospitality industry.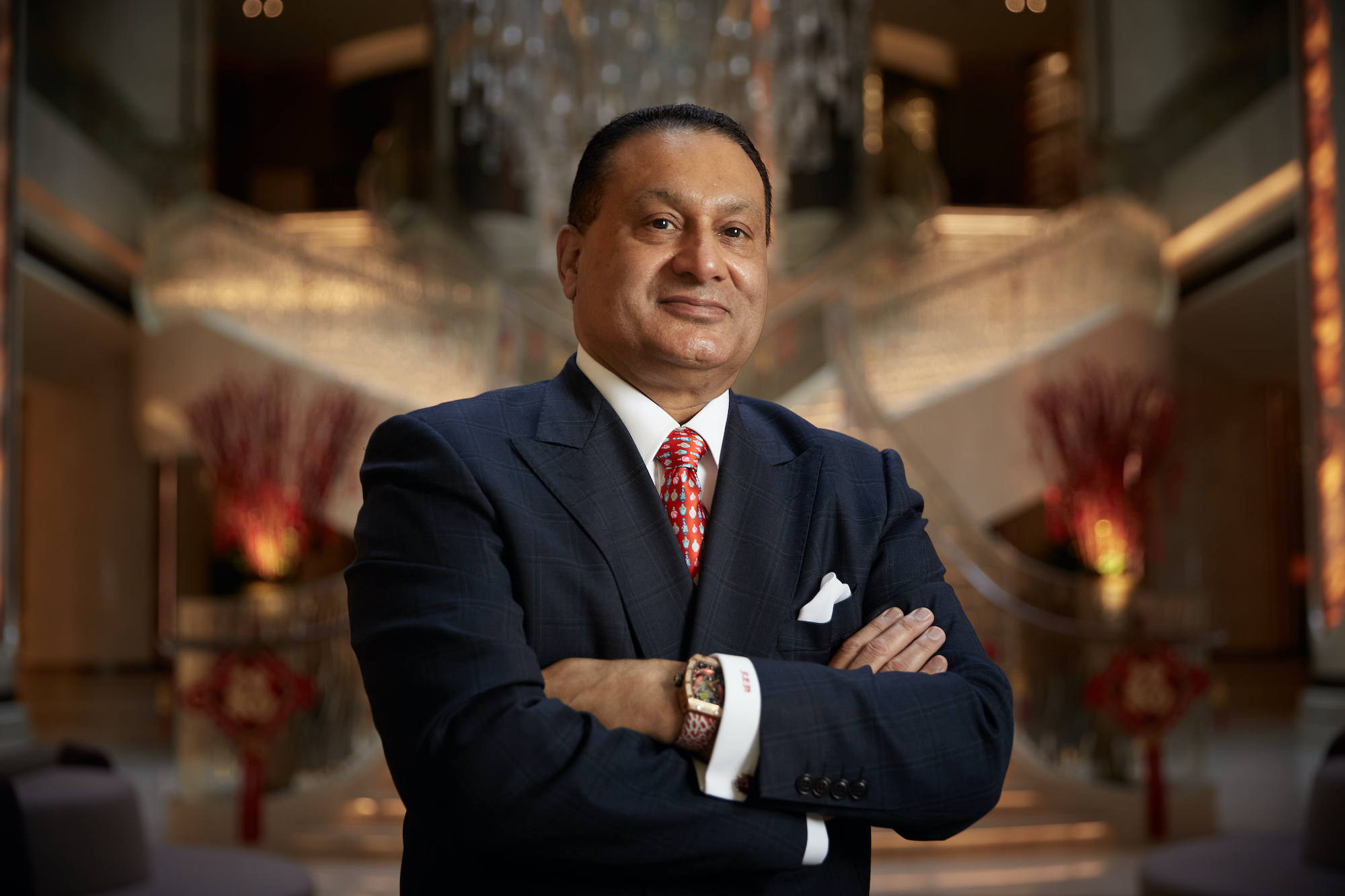 Rauf Malik has been moving his entire life. Today, as the Vice President of Operations at the JW Marriott Hotel Macau and The Ritz-Carlton, Macau, he is less a man without a country, than a true citizen of the world. 
When Malik was just a young boy, his father passed away suddenly and his mother was left to raise nine children in Chicago, US. She kept the inevitable chaos at bay by introducing a clear division of labour between siblings, instilling a sense of responsibility and care for one another. Each did their part to keep the family afloat. It was during this era that Malik developed not just his indefatigable work ethic, but his acumen in managing a residence.
"My mother basically got everybody around the table and said, 'Ok, now we're gonna run the house like a hotel.' She assigned everybody a job except the three babies, and I was in charge of housekeeping."
It was a defining moment for Malik. "I am what I am today because of my mother," he says.
As a result of this upbringing, he was better prepared than most for his first hotel job as a bellhop in Chicago. The limited duties of a bellboy paled in comparison to his tasks at home, and the young Malik found himself breezing through his duties with time to spare. Not one for idle hands, Malik remembers cheerfully finding extra work for himself, routinely going above and beyond his job description.
"I gave myself a new title," he says. "'General manager of the lobby.'" 
He sought to make himself invaluable to as many different departments of the 1,100-room hotel as possible. He learned how to work the hotel's industrial laundry machines, and even helped prepare meals in the kitchen.
Every day, he arrived early at 7 am and never left until after 5 pm. It wasn't long before his bosses took notice. After he was called in for his first meeting with the hotel's general manager, Malik demonstrated a confidence that would become his trademark in the business. When asked why he was putting in so much effort despite his low stature as a trainee bellboy, Malik responded: "Because I want to sit where you're sitting."
Going places
It's likely that the young Malik could never have dreamed where that ambition would take him. As he rose through the ranks of his first hotel job, then second and third, he flourished as a natural-born leader who could thrive in diverse settings. 
For more than 40 years, Malik would again find himself travelling the world, this time on his own accord. He accepted postings in Saudi Arabia, Germany and Malaysia, then across to the nascent market of Greater China, where he worked in Hong Kong, Guangzhou, Shanghai and Beijing, before he was offered a job in Macao. 
Along the way, he developed a reputation as a problem solver. In Guangzhou, he oversaw the rebranding of China Hotel by Marriott between 2003 and 2006, while in Beijing, he was assigned to lead the opening of the 1,450-room Beijing Marriott Hotel City Wall, just 45 days before the city's Summer Olympic Games in 2008. 
A notoriously transient industry, Malik has distinguished himself less by his openness to moving on, as his willingness to stay put. He's been with Marriott International for more than 32 years and says he still has the ability to surprise his bosses, often by simply just sticking around. 
Especially at the higher levels, hotel managers often find themselves moving continents every few years, helming different properties, from family-oriented vacation compounds to golf resorts and casino hotels. 
Malik is proud of his dedication and loyalty, and says it's earned him trust and gratitude with employers everywhere that he's worked – with some expressing their appreciation more ostentatiously than others. Malik made a reputation for himself as an "action man", someone who takes bold action and doesn't shy from confronting challenges head-on. 
Even the managers who were hard on him did so out of a sense of fondness and goodwill. He still remembers his first mentor, John Girard, a hotelier with passion and vision, and his tough approach when it came to the young Malik. 
"He beat my ass," laughs Malik, describing Girard as a stickler with a sharp eye for detail, who would routinely hold him to task. That rigour and seriousness when it came to his craft has influenced Malik's professional life ever since.
Home at last?
Malik's on-the-go lifestyle – the only lifestyle he's ever really known – is one that certainly suits him but he feels he's found his spiritual home in Asia. 
"Asians – and I call myself Asian – we're good at putting guests first. The attitude is different here and we serve from the heart," he says proudly.
After seven years in Macao, in one of Asia's famous touristic hubs, is it possible that this lifelong wanderer has finally found a home? Malik says there's much to love about the city that he would miss, should he ever leave. 
"We have sights here, you can go downtown and see beautiful churches. Then we have this beautiful cuisine and I love food," he says.
"Macao also has this incredible history, and a unique mix of cultures, both Chinese and Macanese culture… and I love it."
It's a devotion that's only deepened over the last year, with more time on his schedule to explore and appreciate his current home.
"During Covid-19, I've discovered more of Macao than in the last seven years put together."
Despite the positive spin, Malik admits that the pandemic has been one of the hardest challenges that he – and the whole hospitality industry – have ever had to face. Still, his confidence hasn't wavered. 
"Without a doubt, we will prevail," he says.
If a lifetime of catering to other people's needs – whether they be guests, owners or one of nine siblings in a single-parent home – is taking a toll on Malik, he doesn't show it. He's more committed than ever to the structure and order that's given him the life he has today.
"I kick off my mornings with a 10-kilometres run to refresh my mind and body. 
"Every day I leave my home and I'm ready to take on new challenges –  it's just like going to the office for the first time."