For many years, an older woman visited Paul Pun Chi Meng at the Caritas Macau office, donating MOP 100–200 each time to support the charity's social work efforts. Eventually, the woman became paralysed, and she could no longer walk from her third-floor home to the office, but she missed her visits with Pun. So he went to her instead, often carrying her down whenever she needed to see a doctor. 
The woman's situation inspired Caritas Macau to develop a contraption that helps the disabled or unwell navigate the stairs safely – and it has helped hundreds of Macao residents since. Ultimately, he says, the time he spent with the woman was significant to both of them. "Just by comforting and caring for someone who feels so much pain, we can help them forget the pain," he says. "She passed away already, but I still remember her."
Pun's capacity for compassion is unparalleled in Macao. A familiar face at social work events around the city, Pun has helmed Caritas Macau – a local branch of the Caritas global relief, development and social – for nearly 30 years. As the secretary-general, he manages the charity's services with a hands-on approach and represents the Caritas Macau locally and abroad.  
Pun is also the principal and co-founder of Escola São João de Brito, the president of the Association for the Relief of Refugees, the president of the Macao Institute of Social Work, and the General Assembly President of the Macau Special Olympics. 
"If you do something wrong, no problem. Just keep trying again and again until it is right – that is how we develop character."
Born in Macao in 12 November 1958, Pun attended Instituto Salesiano (IS) for middle school, which he credits for cultivating his creative thinking skills and diverse worldview. "When I was a student, I didn't like to sit down," he recalls. "At IS, [my teachers] permitted me to walk around, make mistakes and think on my feet." The flexible and independent learning environment helped Pun "think outside the box", he says.  
After finishing middle school at IS in 1975, he attended Yuet Wah College for secondary school and took a teacher training course remotely, then returned to IS to teach Chinese and math to Grade 5 students.  "As a teacher, I enjoyed working with teenagers, but I felt like I should be doing more to help the young people," he says. 
Inspired to get more involved, he enrolled in the Macau Institute of Social Work where he studied from 1979 to 1981. Upon graduating, he joined Caritas Macau as a social worker and began working with psychiatric patients as part of a rehabilitation programme at the charity's Ilha Verde office. 
He took up social work at an opportune time, giving the influx of Vietnamese refugees – fleeing war and persecution in what was then South Vietnam – in the late 1970s and early 1980s. 
As Pun embarked on his humanitarian career, he also worked at the Ilha Verde refugee camp nearby where he helped provide food and other necessities while assisting the late Father Lancelote Miguel Rodrigues, a missionary known in Macao as "The Priest of Refugees". 
Pun recalls the camp being a warm and safe place, where asylum seekers could roam freely, work, worship and socialise. "In this open environment they learned new skills, found work, and were able to better integrate with the local community," he says. 
Meanwhile, Pun continued his work with Caritas Macau while seeking out new challenges. In 1982, he audited mental health classes at the University of Hong Kong and, in 1983, he co-founded the Macau Special Olympics. 
The next year, Pun helped the charity launch the Caritas Counselling Centre – now the Suicide Prevention Services – followed by a school for children with special education needs in 1985.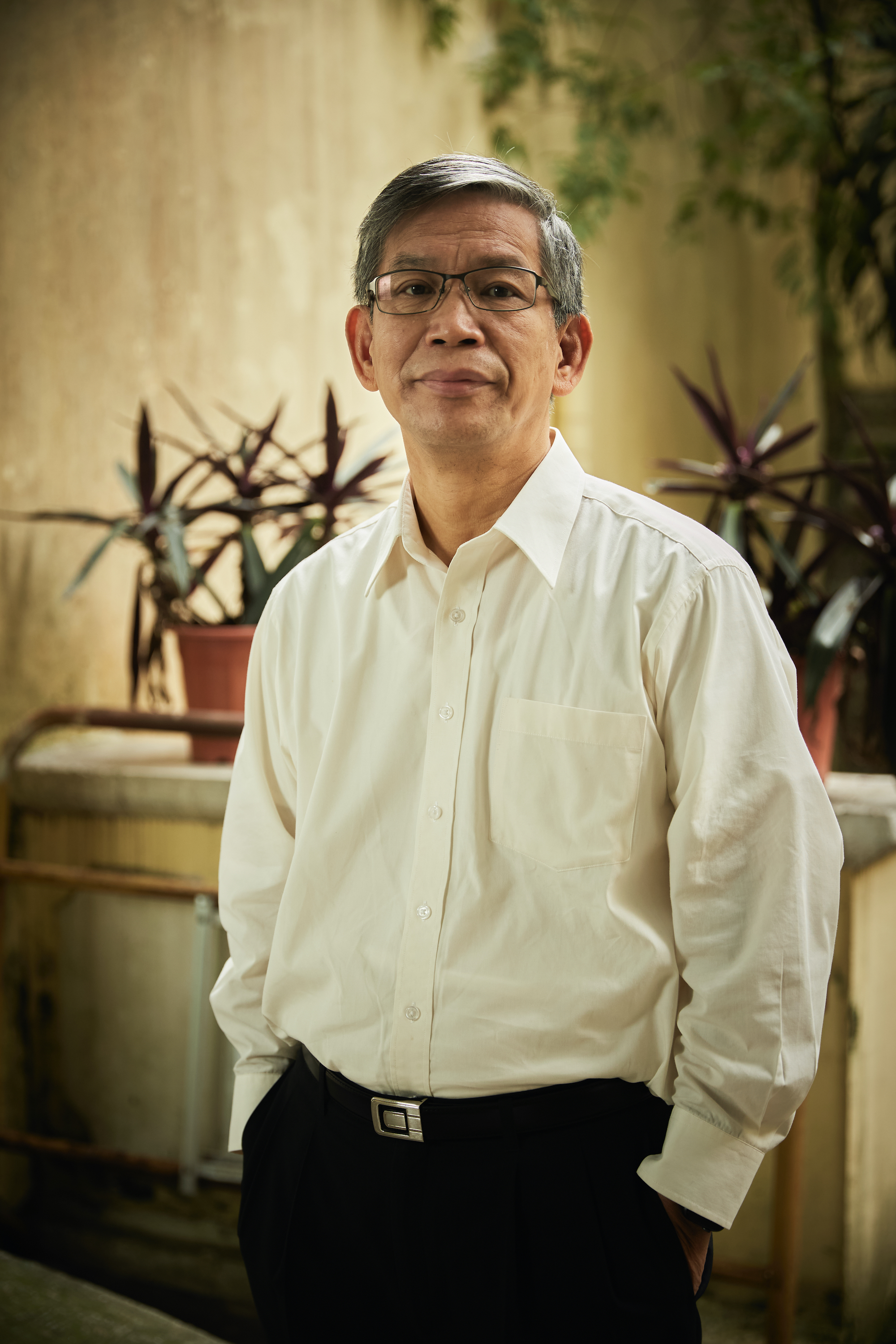 Noticing Pun's motivation and passion, the founders of Caritas Macau encourage him to further his studies. With their support, he pursued a Bachelor of Social Work at the University of Guam. 
Before leaving for Guam, Pun had noticed youth hanging out in the streets of Macao instead of attending school. He proposed a new type of school tailored to children who have faced difficulties in their lives, aiming to provide a sanctuary that's free of judgement. The idea, he says, is to provide a way for youth to return to the classroom, no matter how problematic their past may be. 
And just as he started his degree, Pun teamed up with a missionary, the late Father Luis Ruiz Suárez, to open Escola São João de Brito, a school dedicated to re-integrating youth who had previously dropped out. In its first year, the school enrolled fewer than 20 pupils. Today, there are around 350.
"Education should give opportunities to those who need [another] chance the most," Pun says. "For me, I don't see education as a [mechanism] to understand the world and society. It's also a place where students learn to deal with their mistakes and improve. If you do something wrong, no problem. Just keep trying again and again until it is right – that is how we develop character." 
While juggling his duties as the school's co-founder, Pun finished his bachelor's degree in 1988 and soon continued his academic career, relocating to New York City in 1990 to earn a Master of Social Work at Columbia University. After finishing the programme, he moved back to Macao and resumed his work at Caritas Macau. At the end of 1990, he became the secretary-general of Caritas Macau.
As is his nature, Pun stayed busy throughout the next decade. In the early 2000s, he helped set up the elderly centre in Ilha Verde which was the first of its kind that that brought community-based services in Macao, delivering meals and helping the elderly to see their doctors. There were also Caritas Macau's Casa Corcel homeless centre, the Centro Residencial Arco-Iris youth hostel, and the Hong Fai Day Care Centre to support Macao's elderly, among many other projects. 
"Just by comforting and caring for someone who feels so much pain, we can help them forget the pain."
Pun, who is married and has a grown son, also volunteered abroad with disaster aid groups in the wake of many regional catastrophes, including the 1991 East China floods, the 2004 South Asian Tsunami, and the 2008 Sichuan earthquake.  
He has been recognised for his community work on several occasions, but Pun remains humble and focused. In 2008, the Macao government awarded him a Medal of Honour for his community service work. The following year, in 2009, the Vatican's Pontifical Council for Justice and Peace awarded Pun the Pontifical Justice and Peace Medal in 2009 for his work on many charitable initiatives through Caritas Macau.  
"To me, awards are not my motivation," says Pun. "Helping is an honour, and we have to serve people, which is most important." 
Not one to rest on his laurels, Pun has continued to fight for social welfare, improve care for communities in need and support youth through educational initiatives. Under his leadership at Caritas Macau, for instance, the organisation has launched a total of 15 services for the elderly, 12 community services, 11 services for families and children, seven rehabilitation services, seven social innovations, and three educational services as well as the Caritas Clinic. At the clinic, medical staff provide accessible services to migrant workers and residents of Macao in need.
This past year, 2020, has posed new challenges, but the charity quickly adapted to Covid-19 restrictions and changing needs across the community. Since the early months of the COVID-19 outbreak, Caritas Macau has been providing food and hygiene products to the most vulnerable groups in society, including the elderly and those with disabilities. Pun estimates that the charity helped roughly 400 vulnerable families in the first few weeks of the pandemic alone. 
"We have played our part to ensure there are adequate resources in our elderly and rehabilitation centres to prevent the spread of the virus, he says. "Our service users [the people Caritas Macau serves] have been cared for without interruption." 
The charity has also organised food, temporary accommodations and other necessities for some migrant workers stranded in Macao, or who would typically need to travel between Macao and mainland China. "While the government focuses on helping the local population, we're doing our part by providing those the government aren't able to reach," says Pun. 
When it comes to what keeps him motivated to serve others, Pun says it's not something he really considers. "I'm an instrument to be useful to the community and continue to do this work," says Pun. "I don't have a motto – [my purpose] is just to do the work. I don't see it as a burden, but simply work that I must continue doing."