Lawyer Manuela António recounts her experiences that have led her to where she is now in Macao, a firm that has played a key role in important legal matters, such as the public tender for casino gambling concessions in 2002, acting on behalf of one of the competitors.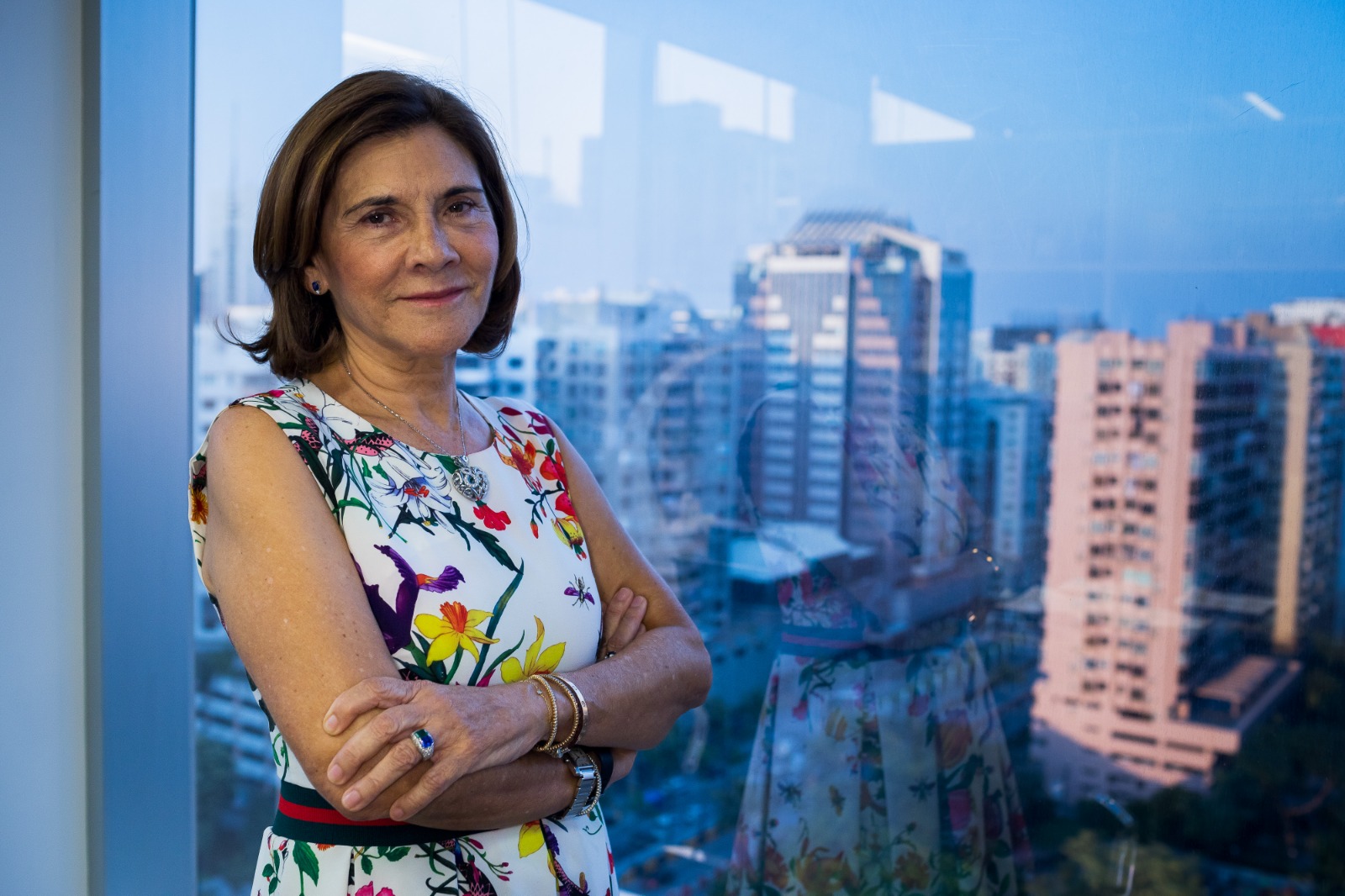 Born in 1950 in Lisbon, Manuela António studied in Lisbon at Rainha Dona Leonor High School before going on to graduate in Law from the University of Coimbra. Law was already a strong possibility early in her academic career. "I was always a person of causes, and the law was a way to defend them," she explains. Other careers that interested her, as a diplomat or commander of a ship, she was forced to exclude because, at the time, they were forbidden to women. "I fit more in the humanities and the possible choice for which I felt apt was right."
She chose Coimbra because it had a greater tradition in law. "I had the idea that taking the course in Coimbra would be a better choice than [University of] Lisbon. There was the idea that in Coimbra one experienced greater equality of treatment and people were more anonymous. Then it was an opportunity to leave home, which at the time was important," she stresses.
She was a classmate of Rui Rocha – writer and former IPOR director, also now based in Macao – and poet and journalist José Jorge Letria – one of the prominent figures in the fight against fascism in Portugal – who, she says, somehow influenced her politically despite most other classmates coming from pro-regime families.
The leftward trend would come to light in college, the most politicised phase of her young life. "I was clearly from the left, but I stopped being so on 1 May 1974, when I began to see the left people chasing the right," she explains, referring to the post-dictatorship period in Portugal after the April revolution in 1974. "I stopped believing in politics. I thought it was the same thing in reverse."
Despite this shift in perspective, António joined the government the same year, coming on as a legal advisor in the Public Finance Department of the Ministry of Finance after graduating in 1973.
Over the next few years she moved up within the ministry, representing the government in the boards of public companies (1975–78) then in international negotiations (1977–82), acting as advisor (1976) then Chief of Staff (1977–78) to the Finance Minister, before moving, in part, to the Treasury in 1979. There she served as legal advisor to the Secretary of State of the Treasury until 1982.
A member of the Portuguese Law Society since 1975, António practiced law during her government service, working as a lawyer and consultant for Brisa Auto-Estradas de Portugal (1978–82) and Banco Borges & Irmão (1980–82).
She also returned to education, completing a postgraduate degree in Economic Sciences at the Faculty of Law of the University of Lisbon in 1979, where she also taught Public Finance, International Economic Law, Financing Law, Economics and Business Law.
In 1982, with eight years of private and public experience under her belt, António relocated to Macao. "In Portugal, I was head of the minister's office, advisor to several secretaries, but was tired of so many useless meetings," she recalls. Her male co-workers, on the other hand, were already starting to be noticed. "I thought coming to Asia could be a way to get away from the very politicised and aimless environment."
She began her work here in the Macao Finance Department, once again serving as a legal advisor, in addition to serving as magistrate of the Tax Enforcement Court and member of the supervisory committee of what is now the Monetary Authority of Macao. By 1984, she was appointed Chief of the Taxation and Excise Services.
During this time, she also co-authored a book, "The State Business Sector in Portugal and the E.E.C. Countries," on the history and evolution of the European Economic Community (EEC) and its relation and impact on Portugal.
António guarantees that, despite her proximity to politicians, she has never harboured any political aspirations. "Completely out of the question. I was invited to CEO positions in Portugal which I refused, and in Macao I was invited by [then] Governor Almeida e Costa to be a lawmaker, but also refused."
She sees herself as ill-suited to politics – "It is not easy for me not to say what I think" – preferring instead to participate in shaping Macao as a citizen. After leaving government entirely in 1986, she established her own law firm, Manuela António – Lawyers and Notaries.
Despite her many activities, she does not see herself as a workaholic. "I enjoy working as much as doing nothing. I am dependent on work in the sense that I could not be happy if I did not work," she says.
A new beginning
Her arrival in Macao in 1982 was an adjustment. "Macao had 300,000 people. Although the Assembly had people who was better prepared in academic terms than it has today, it was not a large Assembly and nothing comparable to Portugal. It was all very different from a social, cultural and even food point of view: there was no cheese and there was only espresso coffee in two places. The biggest hotel of that time was the Old Lisboa."
By the end of the first year, António says, she already liked it.
I saw Macao raise from a backwater town in the South China coast to become a nice and vibrant place birth as a territory."
Her law firm, founded in 1986, has been part of some of the main legal challenges that have taken place in Macao, such as the public tender for the granting of casino gambling concessions (acting on behalf of one of the competitors) in 2002, the entry into the securities markets (mainly Hong Kong and New York) of various companies operating in Macao through their subsidiaries, as well the establishment and steady progress of local financial institutions.
It works with companies from Macao, mainland China and Australia, among others, with clients including HSBC, Hang Seng Bank, AXA Insurance, Melco Crown, Samsung Corporation, Four Seasons Hotels, Golden Crown, Chinese Estates, Burberry and Coach.
Through it all, her character and personality earned her the nickname "Iron Lady," an image in which she recognises herself – to a point: "I'm a butter heart but I'm strong. Moreover, the opening of the office was an exercise in strength. I say what I think. I don't give up, but I'm very sensitive. I think it is enough for me to have a reputation that I no longer need to be tough," she jokes.
But there is more than the office: on vacation or business, António takes time every day for sport. For years she practiced gymnastics. Now she dedicates herself to the gym, but also enjoys walking, swimming and diving, as well as tennis.
Her great passion, however, is on the other side of the globe in Los Angeles: her daughter.
"Although I convinced her to do Management, with great sadness she said she wanted to go to US to study cinema in a city that I don't like at all and I have to visit from time to time," she says between laughs.
Today, nearly 40 years after she arrived in Macao, Manuela António feels a sense of belonging: "I already have a Chinese mentality."