Maggie Hoi is an Associate Professor in the Institute of Chinese Medical Sciences at University of Macau. She is currently working towards a treatment for Alzheimer's disease using herbs from traditional Chinese medicine.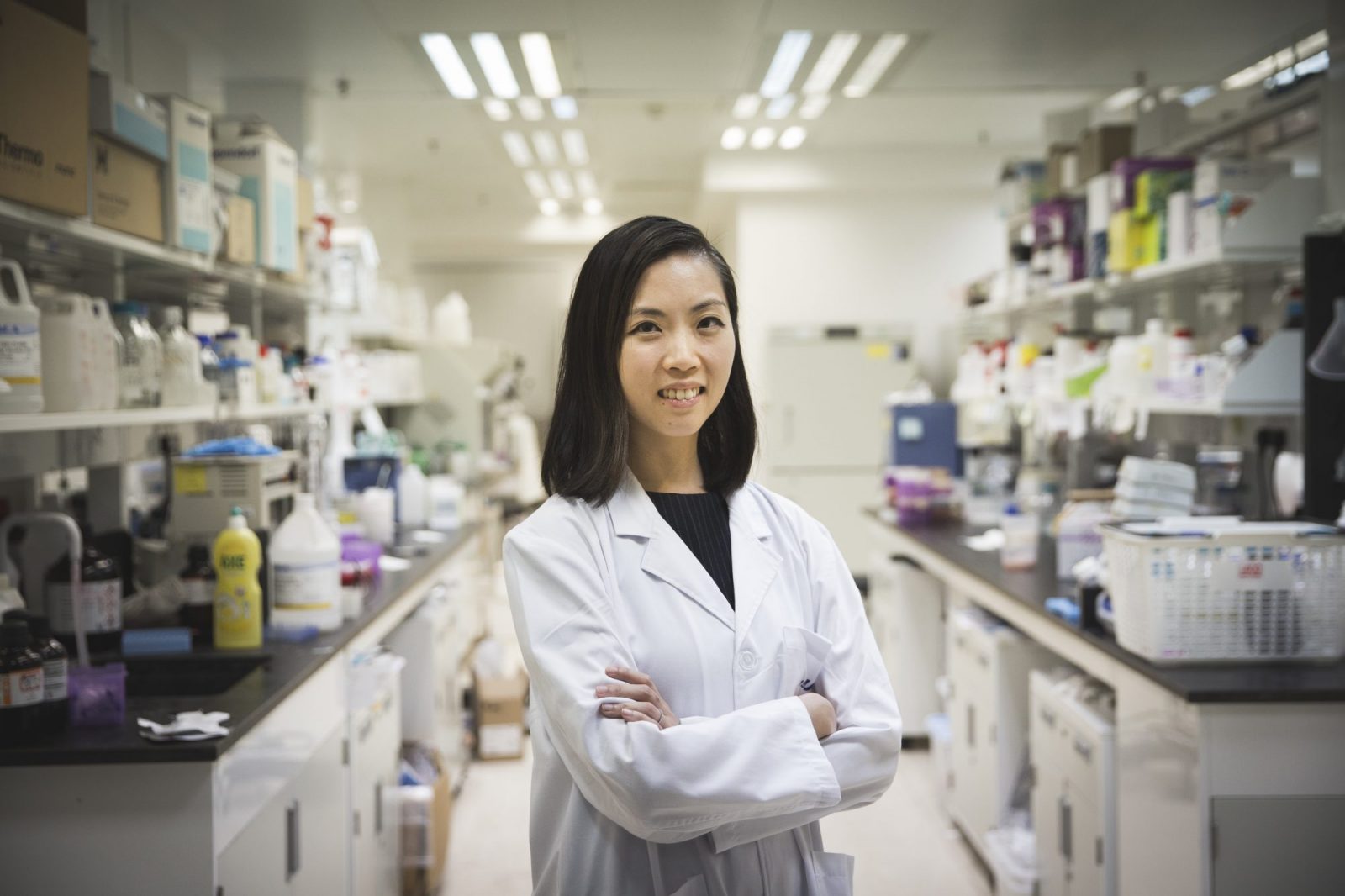 37-year-old Maggie Hoi is an Associate Professor in the Institute of Chinese Medical Sciences at the University of Macau. She is currently working towards a treatment for Alzheimer's disease using herbs from traditional Chinese medicine.
Finding her passion
Maggie Hoi was born in Macao in 1981. She and her younger brother grew up in a warm family environment, supported by her loving mother and hardworking father. He was one of the first people from Macao to travel to Thailand and work with the rice merchants. This led to a successful rice exporting business first to Macao, and then later China, with his income helping to provide his children with the best possible education.
Hoi's early education could be considered quite unique, as she was one of the few female students given the opportunity to study at all-boys school Yuet Wah College. Unfortunately, girls were only allowed to attend until primary 2, and so she was forced to move to a new school. This wasn't an easy task, but in time Hoi joined São Paulo primary school where she excelled in her English language studies. This led to her teachers and mother later enrolling her into Sacred Heart Canossian College (SHCC).
It was here that Hoi first discovered her passion for science and medicine. She credits this to her inspirational biology teacher Ms Yee. Out of 50 students in Ms Yee's class, roughly half of them have gone into careers within the medical sector – including Hoi herself.
After completing Form 5 in Macao, Hoi continued her education at Wymondham College, a public boarding school in Norfolk, England. Here she learned more about medical science and her interest expanded into pharmaceuticals. Two years later she was accepted to University College London (UCL), where she spent three years pursuing an education in pharmacology with a focus on immune cells and immunology.
When culture meets medicine
Coming from a Chinese background, where traditional Chinese medicine (TCM) is fairly prominent, herbal medicine intrigued her from the start. Hoi received a full scholarship at Cambridge University and completed her PhD in 3.5 years. She was the only Macao person in her department studying the influence of cannabis on the cardiovascular system.
As fate would have it, during her final year of study at Cambridge, delegates from the University of Macau and local politicians visited Hoi's laboratory while she was hard at work. A conversation with Professor Vai Pan Iu, the rector of the University of Macau at that time made her think of returning to Macao to further her scientific career.
After graduating, Hoi seriously considered her options. She could pursue a career in the UK or go back to Macao and be close to her family. In the end, she felt a need to give back to her home city. "I feel that in the UK and USA, there are many people like me. But in Macao, we need more people like me to inspire the younger generation to engage in science," Hoi explained.
And so, after graduating from Cambridge University in 2007, Hoi applied for a position in the Institute of Chinese Medical Science at the University of Macau's Institute of Chinese Medical Sciences. She has now been working here for almost a decade.
Working towards the future
Alongside this work, Hoi tries her best to keep life balanced with business and pleasure. One of her favourite pastime activities is exploring Macao with friends; especially taking her foreign friends around to see the world heritage sites, admire the architecture, and share the Macanese culture. For quiet time, she delves into her recent favourite book, 'Thinking, Fast and Slow' by Daniel Kahneman.
Hoi has also been giving back to the local community by becoming a science, technology, engineering, and mathematics (STEM) volunteer. She currently judges high school science competitions in the hope that her experience will motivate more children from Macao to consider STEM education and careers.
At the moment, Hoi's focus has shifted from the cardiovascular system to the brain – specifically Alzheimer's disease. For the past few years, drugs developed to treat Alzheimer's have not proven to offer any beneficial effects. This has led researchers, including Hoi, to broaden their perspective. A new approach is to address the disease holistically, by assuming there are several directions leading towards a cure.
Since TCM has always been seen as a way to make the body well through multi-target and multi-pathway effects, Hoi has been researching how to apply this herbal medicine to Alzheimer's disease.
She has been successfully working with two specific blood-promoting Chinese herbs, Dan-Shen and Chuanxiong. Having studied their compounds for over five years, she has already been able to help patients suffering from ischemic heart disease and strokes.
Hoi has documented her findings by publishing papers that show the underlying mechanisms of how Chinese herbs' chemical compounds work to strengthen and, overall, improve the organs and cellular system. However, many foreign Western researchers do not trust TCM due to the lack of scientific backing. Even though TCM practices date back centuries and have solid evidence-based support through the generations, evidence-based support is still different from scientific-based support.
Another difficulty with TCM is that it is mainly a preventative medicine and unfortunately works slower than most western medication. Therefore, when facing a viral infection that needs immediate care, most doctors opt for western medicine that provides quicker results.
Regardless of these differences, Hoi is continuing her quest to apply the Dan-Shen and Chuanxiong herbs towards a treatment for Alzheimer's disease.
One piece of advice that has resonated with Hoi to keep motivated is that success comes with hard work and circumstance. In other words, working hard is of utmost importance; however, sometimes even if you work hard, you may face failures along the way, so don't be upset because these are just the circumstances- always keep trying.
"I might not be able to discover a cure but I believe every little step will help the medical community understand the disease better and to build a better future for the growing ageing community," she said.