As head of the Macao Trade and Investment Institute Lau Wai Meng has an unwavering commitment to Macao's governance.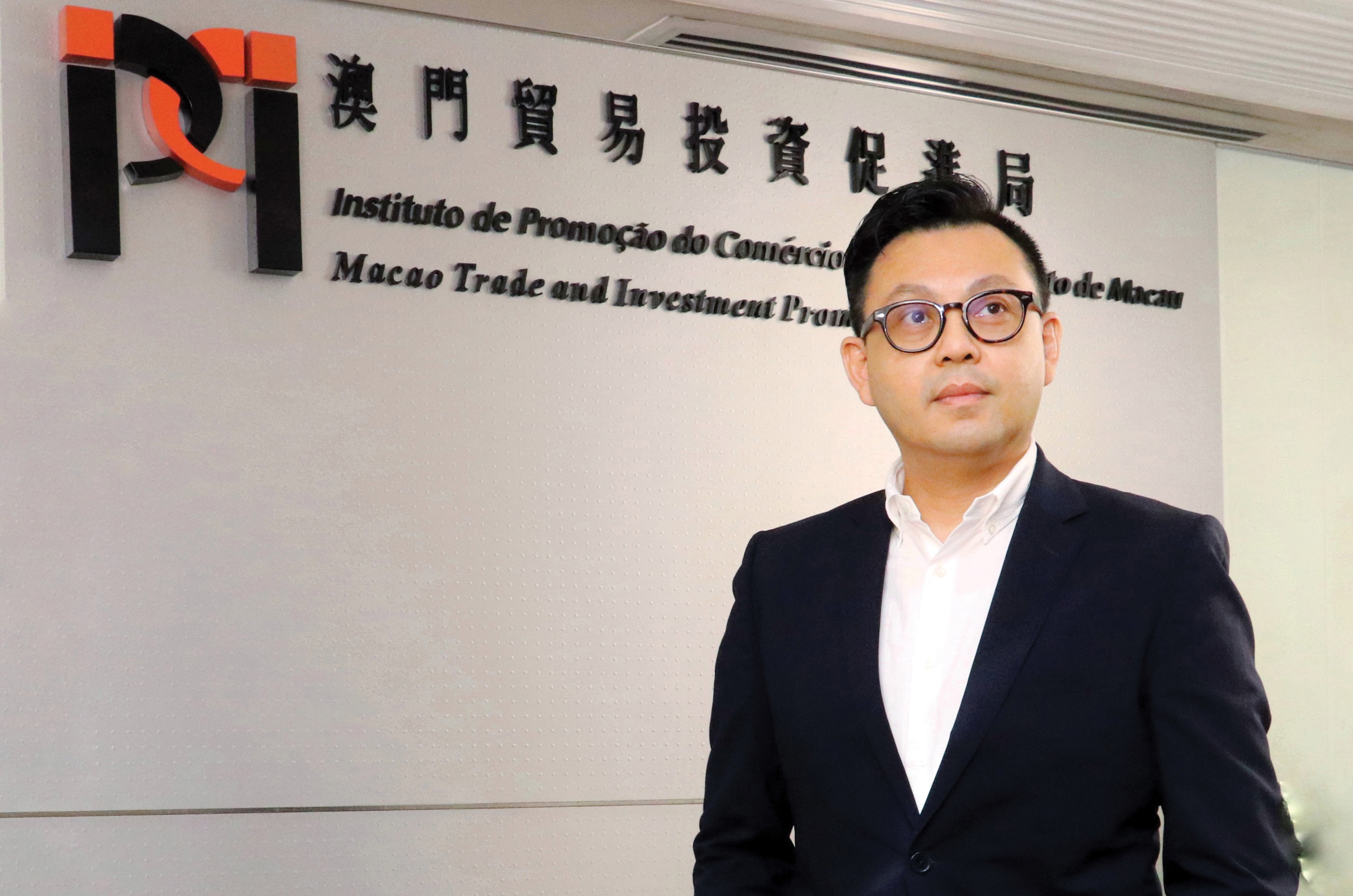 ABOUT IPIM Operating under the Office of the Secretary for Economy and Finance of the Macao SAR, the Macao Trade and Investment Promotion Institute (IPIM) is responsible for researching and formulating economic policies in the areas of promoting external co-operation, investments, MICE and economic and trade co-operation between China and the Portuguese-speaking countries. It assists both local and overseas enterprises to gather all the necessary market data to grasp business opportunities while promoting external trade and attracting investment.
EDUCATION Bachelor of Business Administration, University
of Macau; Master of Public Administration, University of Sun
Yat-sen, Guangzhou
LANGUAGES Cantonese, Mandarin and English
PREVIOUS ROLES
2016 – May 2020 >> Deputy Director of the Economic Bureau
2013 – 2016 >> Deputy Director of the Labour Affairs Bureau
2011 – 2013 >> Deputy Director of the Human Resources Office
2007 – 2011 >> Deputy Director of The Commission of Audit
2000 – 2007 >> Senior technician, auditor and senior auditor of The Commission of Audit
1990 – 2000 >> Senior technician at the Statistics and Census Service and Financial Services Bureau
REPLACES Va Kuan Lau, Irene
QUOTE During Lau's swearing-in ceremony, he expressed that he would strive to scrupulously comply with the SAR's governance philosophy and lead his team in a unified way. He also said that the work to be carried out in the future will follow the plans stipulated in the policy guidelines, namely with regard to revitalising the economy after the COVID-19 pandemic by boosting the development of industry and commerce and optimising the investment environment.